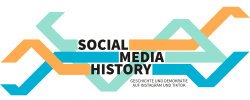 In March 2021, the joint project of the Junior Professorship for History Education in Bochum and the Department of Public History at the University of Hamburg will start: "SocialMediaHistory - History and Democracy on Instagram and TikTok"! More information can be found on the project pages (RUB and UHH).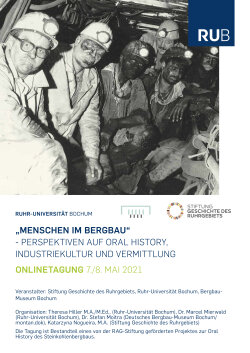 On May 7 and 8, 2021, the online conference "'Menschen im Bergbau - Perspectiven auf Oral History, Industriekultur und Vermittlung" will take place. It is part of the research project "Menschen im Bergbau".
The event will focus on the opportunities and limitations of oral history for the Ruhr region and beyond, as well as on the role of contemporary witnesses and their narratives for the culture of remembrance. In addition to the mechanisms of action in the media world, the conference will also focus on the extent to which the examination of contemporary witnesses is taken into account in historical-political educational work.

The conference is aimed at researchers, actors in historical culture as well as teachers. The event can be credited to teachers as a continuing education course.
More information, including registration (possible until April 15, 2021) can be found here.