This year's advisory meetings for the Master's programme in Public History will take place on 13 June, 12 July and 10 August at 2 p.m. s.t. via Zoom.
Interested students can register for an appointment here.

More: News ...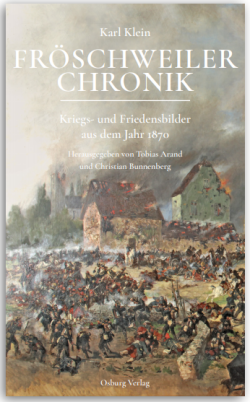 In spring 2021, Osburg Verlag will publish an annotated edition of the Fröschweiler Chronik. Kriegs- und Friedensbilder aus dem Jahr 1870. Prof. Dr. Christian Bunnenberg edits the volume together with Prof. Dr. Tobias Arand (PH Ludwigsburg).
More: Publications ...