Staff
The Institute of Philosophy I, the Faculties of Economics and Social Science, the Faculty of Law, and the Faculty of Protestant and Catholic Theology are participating in teachning the EELP-programme.
Philosophy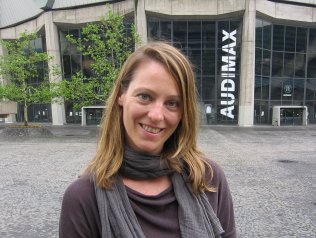 Prof. Dr. Corinna Mieth, Executive Director
The main research of Prof. Dr. Mieth is in political philosophy, philosophy of law, and in applied ethics. Corinna Mieth is a spezialist in the philosophical debate concerning global justice and world poverty. Central in this debate is the question if the citizens of the rich countries (to some extent) causing the problem of world poverty in a political or politico-economic way and therefore have a special remedial responsibility. Accociated with the chair of Corinna Mieth is a research project concerning the term of responsibility. This research project is also analysing concepts of responsibility regarding global problems.
Contact: corinna.mieth@rub.de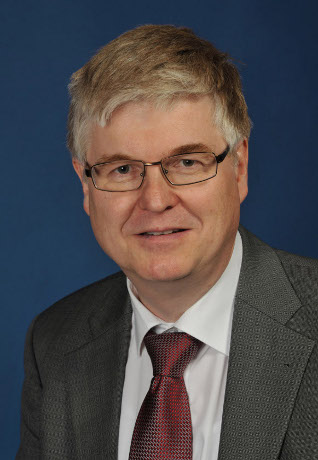 Prof. Dr. Klaus Steigleder, Executive Director
Prof. Dr. Klaus Steigleder is a specialist in the justification of normative ethics and methodological problmes of the application of ethics. He is also a specialist in exclusive problems in applied ethics. His current research focusses on topics of economic ethics, especially energy and climate ethcis. Up to now a microethical orientation with a focus on individual actors is characteristic of economic ethics. By contrast, Klaus Steigleder is developing a macroethical concept that looks about comprehensie national, international, and global structures. Another research topic of Klaus Steigleder is the development of a concept of risk ethics in the relation to the ethics of financial markets.
Contact: klaus.steigleder@rub.de
PD Dr. Christoph Bambauer
The main research of Dr. Christoph Bambauer is focused on normative ethics, metaethics, on rational theory and argumentation theory, on appied ethcis, an on the pfilosophy of religion. Due to his previous work in food ethics for the Schweinsfurth Foundation (Munich) in conjunction with an intense work in the filed of theoretical problems (esp. discourse ethics and the justification of ethics) of moral philosophy, Dr. Bambauer's research and lectures are both charaterised by awareness of theoretical and practical problems. Since he has held philosophy courses for non-philosophers for many yeras, his lectures are characterised by an increased consideration of beginners in philosophy.

Contact: christoph.bambauer@rub.de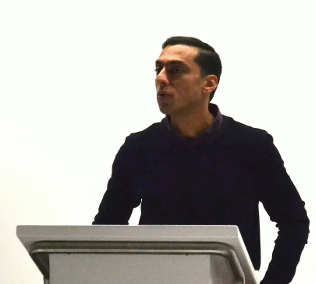 Contact: reza.mosayebi@rub.de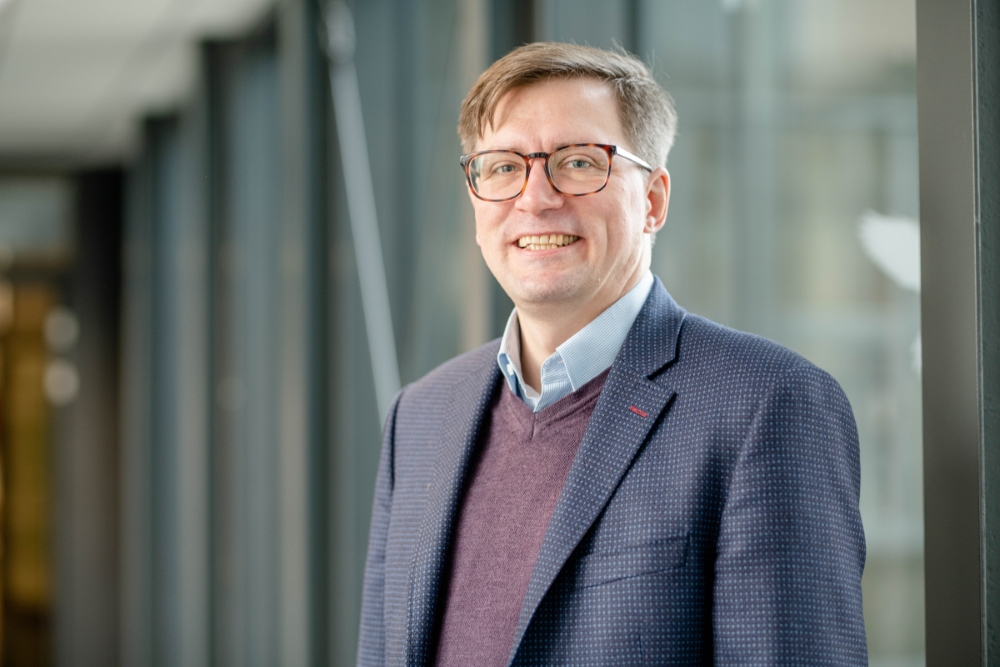 Prof. Dr. Philipp Richter
Prof. Dr. Philipp Richter is a specialist in normative ethics (mainly in practical reasoning, trancendental and ethical-prudential arguments) and methodological problems of applied ethics. Also, his area of research is the teaching and learning of philosophy (didactics of philosophy). In applied ethics his research aims at the clarification of structural problems of methods, which occur esspecially in moral questions of complex real-life scenarios in reagards to climate change or digitalization. Since Prof. Richter has expertise in the didactics of philosophy and is also a price-winner for the best teaching practice at TU Darmstadt (2016), his lectures provide postive learning outcomes for beginners and advanced students.

Contact: philipp.richter@rub.de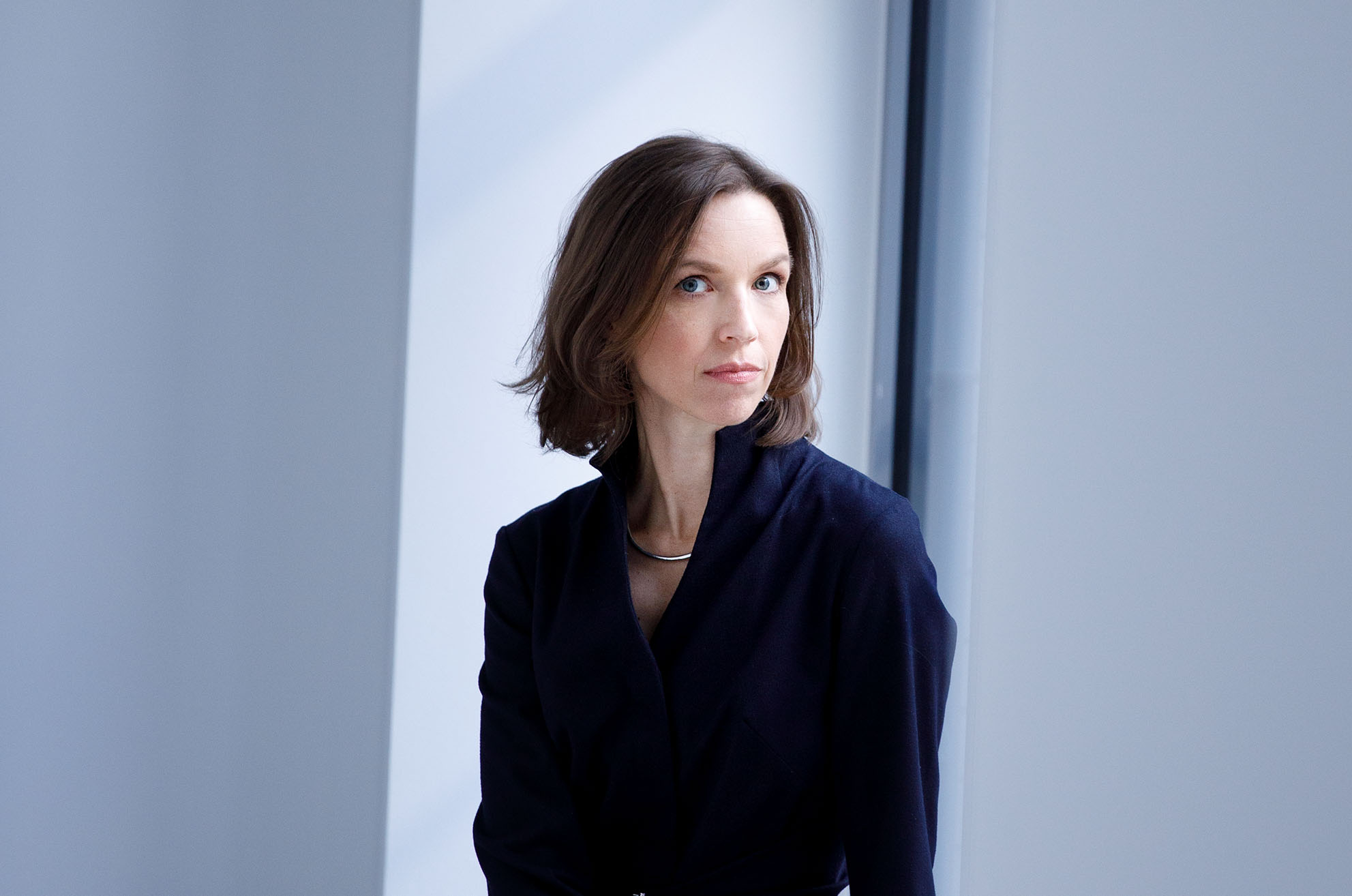 Prof. Dr. Eva Weber-Guskar
Prof. Dr. Eva Weber-Guskar is specialized in ethics and philosophy of emotions. She developed an account of human dignity in normative ethics. In applied ethics she concentrates on medical ethics and the ethics of digitalization. In these areas, she shows for example what conclusion are to be drawn from her account of human dignity as an attitude and how to deal with normative questions concerning emotionalized artificial intelligence (affective computing). Furthermore, she is also interested in questions of philosophical anthropology, currently scrutinizing temporal aspects in theories of the good life.

Contact: eva.weber-guskar@rub.de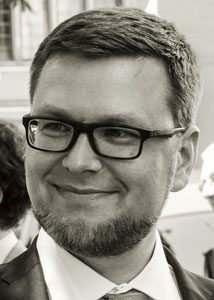 Prof. Dr. Sebastian Weydner-Volkmann
Prof. Dr. Sebastian Weydner-Volkmann is Junior Professor for Ethics of Digital Methods and Technologies (EDMT). His research addresses socio-political questions of digitalization. The goal of EDMT research team is to enable a deeper comprehension of the opportunities and risks connected to processes of digitalization and to prospectively understand potential normative conflicts. This is meant to allow an ethical orientation of individual and societal use of digital technologies and to identify potentials for shaping technological change.

Contact: sebastian.weydner-volkmann@rub.de
Economics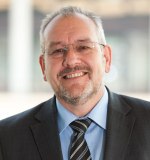 Prof. Dr. Wilhelm Löwenstein
Prof. Dr. Wilhelm Löwenstein focuses on growth and welfare economic questions. In the field of economic of growth he is doing research on modelling and measuring the relation between private investments and job creation to economic growth and to the reduction of absolute poverty in developing and emerging countries. A scond main focus of Wilhelm Löwenstein's research is the measurement of welfare effects, that derive from provision of public goods and public bads in developing countries. A current application example is the collaborative project UrbanFoodPlus. In this project Löwenstein and his team analyse the income and poverty effects of agricultural innovations in West Africa.
Contact: wilhelm.loewenstein@rub.de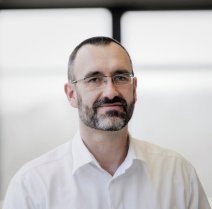 Prof. Dr. Michael Roos
The main research of Prof. Dr. Michael Roos is in the area of behavioural macroeconomics. Behavioural macroeconomics is concerned with psychological background of economic behaviour. Michael Roos assings the insights of behavioural economics to macroeconomics topics like the appearance of business cycles of financial crises. Reseach in behavioural economics entails other political conclusions and another perception of governmental interventions in markets than a "mainstream theory", that comprehends just a few justifications for governmental interventions.

Contact: michael.roos@rub.de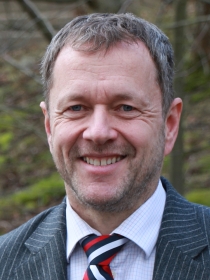 Prof. Dr. Stefan Winter
One of the research topics of Prof. Dr. Stefan Winter is the analysis of incentive effects in corporations, in particular with regard to payment contracts of top managers. This research indispensible involves the konwledge of economic fundamentals and an understanding of political and ethical evaluation. Another research topic of Stefan Winter is in the field of law and economics, in which questions concerning the appropriateness of legal regulations are discussed. The intention is to survey laws on their economic efficiency with regard to the attainment of targeted aims or to carve out the most efficient alternative mechanisms of regulation

Contact: stefan.winter@rub.de
Law Studies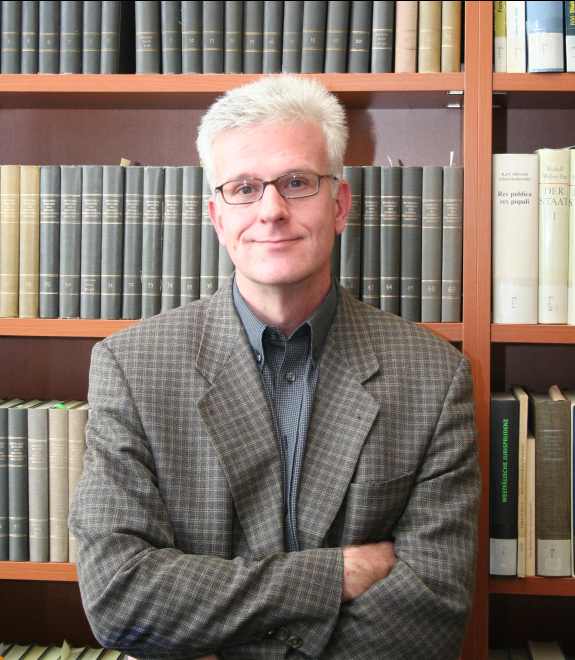 Prof. Dr. Stefan Huster
Prof. Dr. Stefan Huster is engaged with questions of social justice, esp. those which refer to the formation of the welfare state and the social legislation inclusive of constitutionally fundamentals. In particular these questions are examined in consideration of distributive justice of health care system and European social legislation. Stefan Huster also discusses questions concernings social legislation, constitutional law and health law including their philosophical fundamentals in his teachings.

Contact: stefan.huster@rub.de

Prof. Dr. Markus Kaltenborn
Among other things the law of development cooperation is one of the research topics of Prof. Dr. Markus Kaltenborn. This is a cross-sectional area, in which special areas of national and international public business law come to the fore (e.g. international trade law, investment protection law, foreign trade law). Alongside numerous other sections of public law are relevant in this regard, e.g. international environmental and energy law, national and international protection of human rights or (comparative) the law of social security systems. In all these fields ethical questions play a significant role (e.g. questions concerning the underlying conceptions of global justice or the responsibility of multinational corporations), which are also discussed in Markus Kaltenborn's teachings.
Contact: markus.kaltenborn@rub.de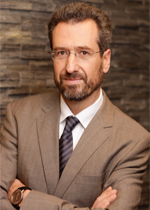 Prof. Dr. Stefan Magen
Prof. Dr. Stefan Magen's main research is in the economic or rather behavioural economic analysis of law, philosophy of law, in public business law, and in constitutional law. Stefan Magen's research and teachings are designed interdisciplinary (jurisprudence, economics, behavioural science, philosophy). For example, in line with a behavioural economic analysis of law, Stafen Magen is engaged with the function and effects of moral reasons (especially preferences of fairness) in strategic interactions and surveys the influence and tasks of law. From a philosophical point of view, he deals with the normative legitimation of resultant legal intervention. With the scope of busines law, Stefan Magen is concerned with reciprocal effects of common welfare aims and economic efficiency regarding influence on private challenge governed by public law (e.g. emissions trading, regulation of public tasks passed into private hands).

Contact: stefan.magen@rub.de
Political Science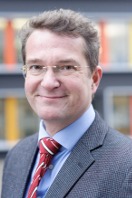 Prof. Dr. Sebastian Bersick
In his research and teaching Prof. Dr. Sebastian Bersick deals with regional integration in East Asia and the Indo-Pacific, China as a regional, inter-regional and global actor as well as the EU's external relations. Sebastian Bersick is a specialist in the international political economy of Asia-Europe relations. Because of his contributions to the field of EU-Asia studies, the European Commission awarded him with a Jean Monnet Chair. Sebastian Bersick is also the Executive Director of the Centre for EU-Asia Connectivity (CEAC), a Jean Monnet Centre of Excellence funded by the European Commission.
Contact: sebastian.bersick@rub.de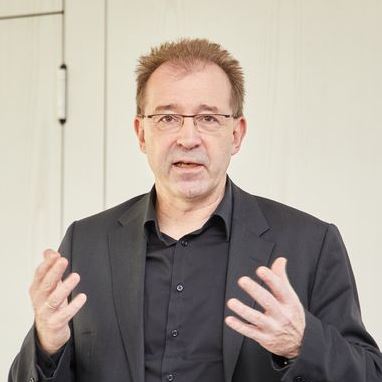 Prof. Dr. Jörg Bogumil
As a specialist for Political and Administrative Science Prof. Dr. Jörg Bogumil has focused his research on the modernisation of the public sector for over 15 yeras. He has carried out several empirical research projects about the current implementation and impact in the trends of economisation and participation (e.g. the Citizen's Community, evaluation of the New Steering Model on the local level, modernisation of environment administration, and restructuring of the Federal Lands). His current areas of specification are the modernisation of universities, inter-municipal cooperation and municipal finances.

Contact: joerg.bogumil@rub.de

Prof. Dr. Rainer Eising
Research interests:
European Union and EU-member states
Political economy
Political participation and interest intermediation
Policy analysis
Contact: rainer.eising@rub.de
Prof. Dr. Jörn-Carsten Gottwald
Prof. Dr. Jörn-Carsten Gottwald carries out research at the interfce of comparative political economy and area studies. He is particulary interested in the design of (financial) markets - on the national, international, and global level. As a political scientist and sinologist, he also has a special interest in the manifold aspects of the transformation of the People's republic of China with a view to its relations to the EU and its role in international politics.
Contact: joern-carsten.gottwald@rub.de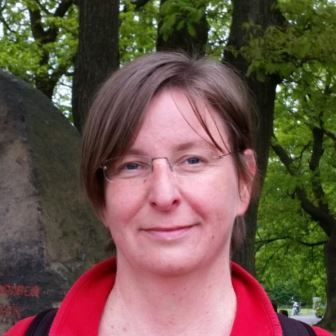 Prof. Dr. Britta Rehder
In political science I represent the subarea "The Political System of Germany". My areas of specialisation are the interaction of politics and legislation and political economy, particularly industrail relations. A special focus is put on the role of ideas (norms, problem definition and problem-solving) in the political process. My contribution to the EELP-porgramme is related to the areas "market and morality", "administration and responsibility" and "welfare and dignity".
Contact: britta.rehder@rub.de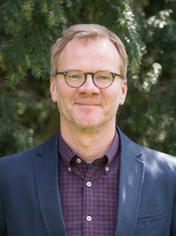 Prof. Dr. Stefan Schirm
Prof. Dr. Stefan A. Schirm's areas of specification are International Political Economy, consequences of globalisation and the possibility of control by Global Economic Governance - with a focus on the question of social ideas and interests as determinats of different national strategies towards globalisation and Global Governance. Stefan Schirm also deals with the consequences of the advancement of Emerging Powers on the USA and Europe as wel as with the opportunities to better integrtae them in Global Governance. Hereby the conditions of an "inclusive leadership" in multilateral insitutions with regard to ideal and material factors plays an important role.
Contact: stefan.schirm@rub.de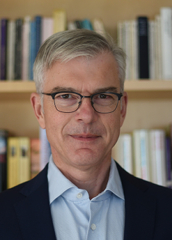 Prof. Dr. Martin Werding
Prof. Dr. Martin Werding's main research areas are the economics of social protection, labour economics, and population economics. he is particulary interest in long-term effects of demographic change for different branches of the social protection system and the policy implecations that arise, and also in behavioural effects of social policy for individual decisions regarding labour-force participation, svings, fertility, and migration. Among other things, Martin Werding is interested in comparative studies dealing with the diversity of national arrangements in any of these areas.
Contact: martin.werding@rub.de
Extended Faculty Members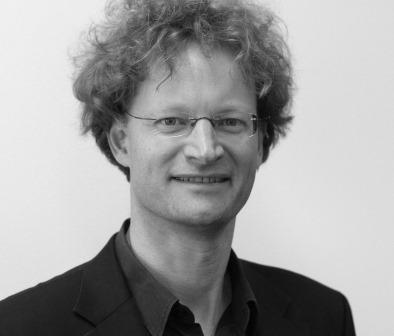 Prof. Dr. Matthias Busse
Prof. Dr. Matthias Busse is specialised on the area of international economic relations. His core areas in teaching and research are foreign economics and development economics. Research projects of Matthias Busse e.g. deal with the subjects "Aid for Trade and the Efficiency of Development Aid" or "Governance and Natural Resources in Developing Countries".
Contact: matthias.busse@rub.de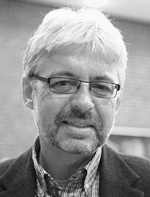 Prof. Dr. Traugott Jähnichen
Prof. Dr. Traugott Jähnichen represents the department of Protestant Social Ethics with a special regard to questions of economic ethics. Apart from economic ethics, an integral element of the EELP-programme, he regularly discusses questions of political ethics, medical ethics, and ethics of globalisation in his teaching.

Contact: traugott.jaehnichen(at)rub.de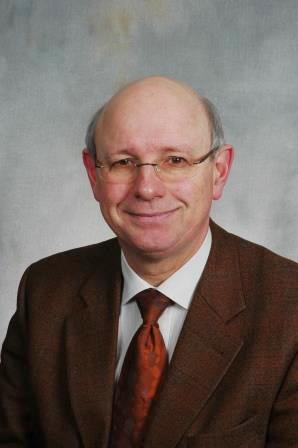 Prof. Dr. Joachim Wiemeyer
Prof. Dr. Joachim Wiemeyer studied economics, political science and catholic theology. He awarded his doctorate with a study about questions of economy and ethics in health care. He was promoted to a professor in the area of Christian social science for his research about ethics of global economics. Joachim Wiemeyer's research is focused on economic ethics. He is a memeber "Group of Experts of Global Economics and Social Ethics" and of the committee "Economics and Ethics".

Contact: joachim.wiemeyer@rub.de