DAAD Visiting Professorship
We are glad that from summer 2019 on EELP Visiting Professor funded by the German Academic Exchange Service (DAAD) will offer courses. Each semester, there will be a new international visiting professor supporting EELP. On this page, you find a short presentation of this semester's visiting professor and of the international scholars who taught in EELP in previous semesters.
Summer Term 2020
Dr. Martin Sticker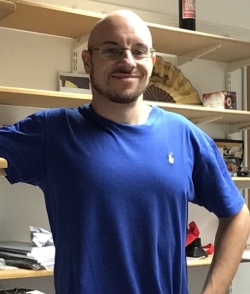 Martin Sticker is lecturer in ethics at Bristol University. He studied in Bonn and gained his PhD from the universities of St. Andrews and Stirling with a dissertation on Kant's moral psychology and methodology of practical philosophy. His research focusses primarily on Immanuel Kant. Additionally he works on duties of aid and questions of moral overdemandingness, especially regarding poverty and global justice, climate ethics, and universal basic income. He is also interested in Aristotle and Hegel.
Among his most recent publications are:
"Kant, Eudaimonism, Act-Consequentialism and the Fact of Reason", In : Archiv für Geschichte der Philosophie. (Forthcoming)
"The Case against Different-Sex Marriage in Kant", In : Kantian Review. (Forthcoming)
"Kant, Moral Overdemandingness and Self-Scrutiny", In : Noûs. (2019)
"Kant's Criticism of Common Moral Rational Cognition", In : European Journal of Philosophy. (2017)

Previous Semesters' Visiting Professors:
Prof. Dr. Marcelo de Araujo (winter term 2019/20)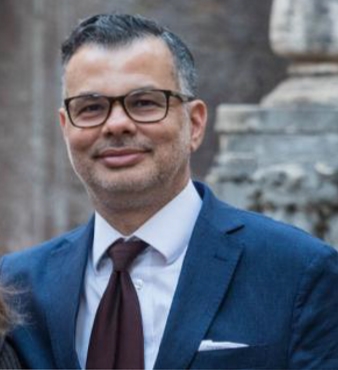 Marcelo de Araujo is Associate Professor for Ethics at the Department of Philosophy of the State University of Rio de Janeiro and Associate Professor for Legal Philosophy at the Faculty of Law of the Federal University of Rio de Janeiro. He studied Philosophy at the Federal University of Rio de Janeiro and gained his PhD from the University of Konstanz with a dissertation on the moral foundations of Descartes' theory of knowledge.

Prof. Araujo's research interests lie in the areas of Ethics, Legal Philosophy, Bioethics, and Political Philosophy. He has a special interest in the ethical and legal implications of new technologies and is part of the international research project SIENNA (Stakeholder-Informed Ethics for New technologies with high socio-ecoNomic and human rights impact).
Prof. Dr. Pahlaj Moolio (summer term 2019)

Prof. Dr. Pahlaj Moolio is professor and associated dean at the faculty of business and economics at the Pannasastra University of Cambodia in Phnom Penh. He studied mathematics and statistics at the University of Sindh in Pakistan and mathematical economics at the University of Chittagong in Bangladesh and received his PhD in mathematical economics from the same university in 2011. In his research Pahlaj Moolio has a particular interest in international economics, globalisation, labour migration, analysis of poverty, monetary policy, foreign direct investment, and foreign aid, as well as macro-economometric modelling.
Prof. Dr. Ana Matan (summer term 2018)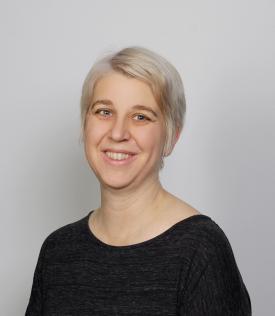 Prof Dr Ana Matan is an assitant professor at the Faculty of Political Science, University of Zagreb, Croatia. She studied political science at the University of Zagreb, at the Central European University in Budapest, Hungary and received her PhD from the University of Zagred in 2006. Her PhD thesis was on the concept of legitimacy in the political thought of John Rawls, and she has a continuing interest in normative political theory and political concepts, democratic theory and deliberative democracy. Her more recent research include the realist critique of normative political philosophy. From 2014 to 2016 she was a director of the Center for the Study of Ethnicity, Citizenship and Migration (CEDIM) and participated in the multidisciplinary project bEUcitizen funded by the European Commission within Seventh Framework Program for Research and Technological Development (FP7). She is also a co-director of the course Diversity of Human Rights at the Inter-University Center in Dubrovnik, Croatia.

Prof. Dr. Garrath Williams (summer term 2017)

Dr Garrath Williams is a British moral and political philosopher. He studied philosophy, politics and aplied ethics at the University of Manchester, completing his PhD on the philosophy of Immanuel Kant in 1998. After lecturing in the Government Department at the University of Manchester, he taught in the Centre of Professional Ethics at the University of Central Lancashire, before joining Lancaster University in 2003, where he is now Senior Lecturer in the Department of Politics, Philosophy & Religion. His areas of reserach included ethics, political theory and applied ethics, with an overarching interest in responsibility - both conceptually and in its practical aspects. He has ongoing interests in the philosophies of Kant and Hannah Arendt, and he has also be involved in two major EU-funded projects on children's health, the I.family and IDEFICS studies coordinated by the Leibniz Institute for Prevention research and Epidemiology - BIPS. Among his current research topics, and the focus of his teaching at the RUB, are the philosophy of responsibility, the nature and role of buisness corporations, and the framing of issues in public (health) policy.
Prof. Dr. Marcelo Alegre (winter term 2016/17)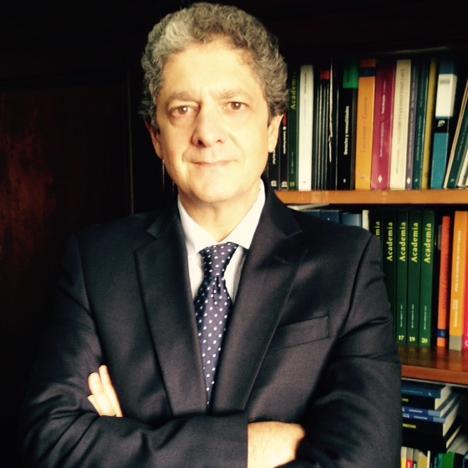 Professor Marcelo Alegre is an Argentinian political philosopher and lawyer. After his graduation at the University of Buenos Aires in 1987 and his Ph.D. in law at New York University in 2004, he carried on research as visiting scholar at Yale and Stanford, he taught at several universities as guest professor (among others in
Barcelona, Puerto Ricos and Santiago de Chile), and he has been consulting the Argentinian Ministry of Justice and Human Rights. Today he is professor for legal theory and philosophy at the University of Buenos Aires. His main research areas include philosophy of law, moral and political philosophy, constitutional theory, human rights, and the comparative analysis of political systems, especially of Latin American political systems.
Prof. Dr. Alessandro Pinzani (summer term 2016)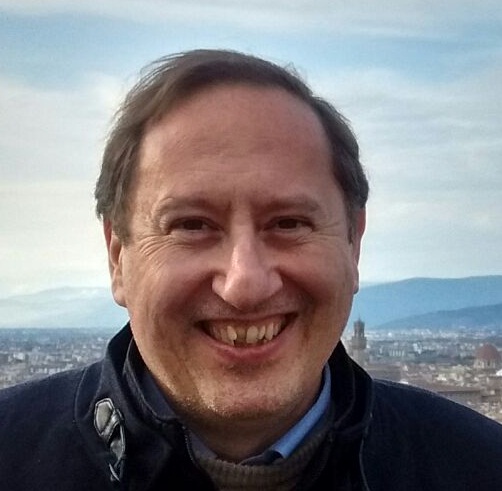 Alessandro Pinzani studied philosophy in his hometown Florence (M.A.) and in Tübingen (PhD). He was a lecturer at the University of Tübingen, where he got his Habilitation in 2004. Since 2004 he is Professor of Ethics and Political Philosophy at the UFSC, Florianópolis (Brazil). Since 2006 he is a fellow researcher of CNPq (Brazilian agency for scientific and technological development). He has been a visiting scholar at Columbia University, New York (2001-2002, with a Feodor-Lynen fellowship of the Alexander-von-Humboldt Foundation) and at the Humboldt University in Berlin (2010-2011), as well as a visiting professor at the PUC-RS, Porto Alegre, Brazil (2000 and 2001) and at the TU Dresden (2013). Among his publications are: Jürgen Habermas (Beck, 2007); An den Wurzeln moderner Demokratie (Akademie Verlag, 2009); Vozes do Bolsa Família (with Walquíria Leão Rego, UNESP, 2013) and many articles on political philosophy (Kant, Machiavelli, theories of democracy, social justice, republicanism).