Current Research Projects
Modulation of Glutamate Receptors by Auxiliary Proteins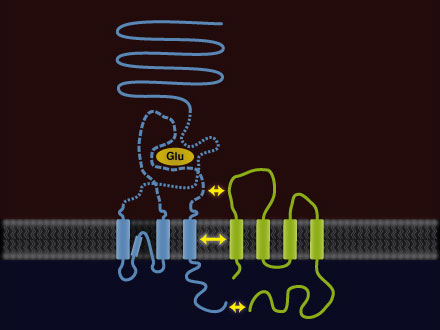 TARPs are small membrane proteins that interact with the AMPA receptor subfamily of glutamate receptors. They influence intracellular trafficking of AMPA receptors as well as their functional properties. AMPA receptors play a crucial role in rapid signal transduction in the brain, and to understand their mode of operation, it is important to understand the influence of TARPs. We are particularly interested in characterising the versatile modulation of AMPA receptors by TARPs and elucidating the interactions responsible for these modulations. more...
Molecular and Functional Characterisation of Plant Glutamate Receptor Homologues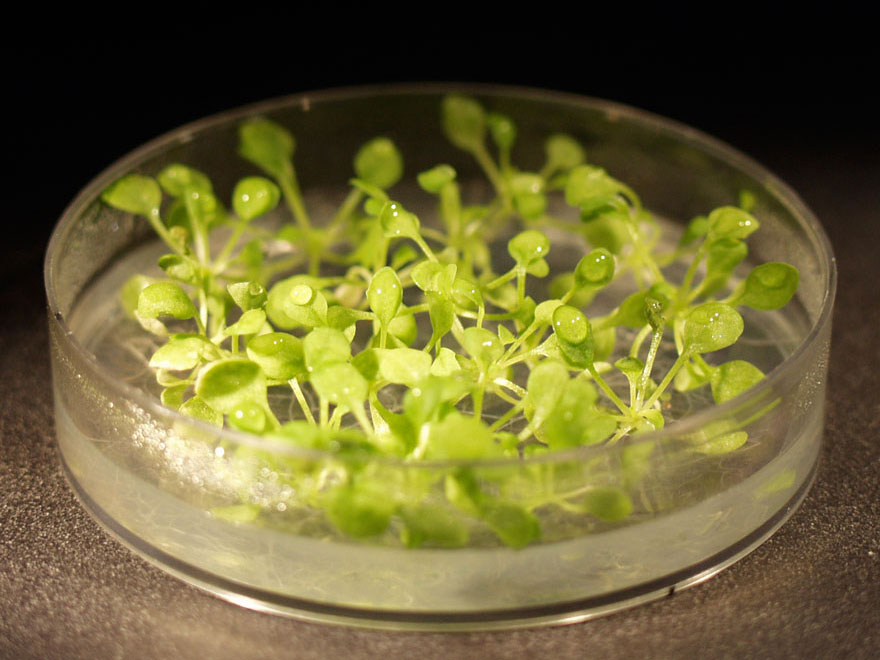 Although lacking a nervous system, plants contain proteins that are similar to the glutamate receptors usually found in the brains of animals. The functions of these glutamate receptor homologues are still largely unknown. To address this issue, we are analysing glutamate receptor homologues from the model plant Arabidopsis thaliana in various expression systems and are searching for substances that can activate these receptors. more...
Autoantikörper gegen Glutamatrezeptoren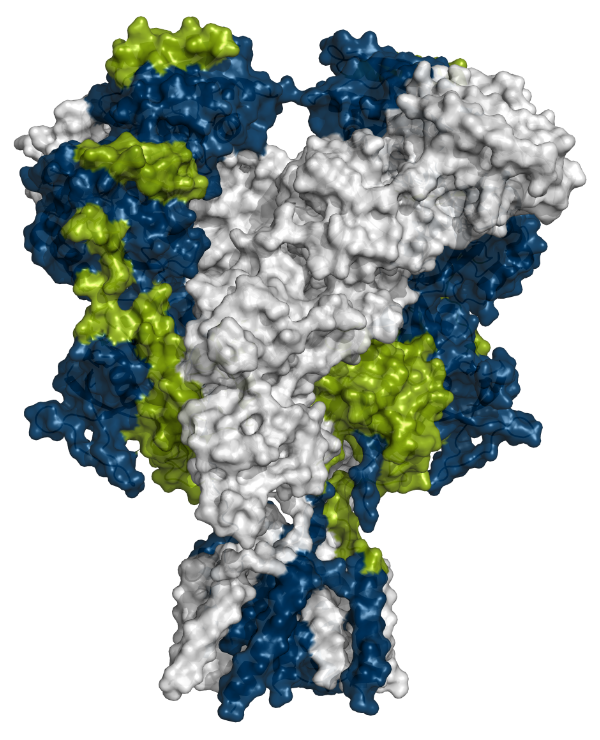 Some types of brain inflammation occurring in humans are autoimmune diseases associated with antibodies against glutamate receptors. Recently the first case of such an autoimmune brain inflammation in an animal was reported, namely in the famous polar bear Knut. We are working on the characterisation of autoantibodies occurring in autoimmune brain inflammations as well as on the question whether autoantibodies against glutamate receptors play a role in other diseases of the nervous system as well. more...
Functional Characterisation of Glutamate Receptors of the Delta Subfamily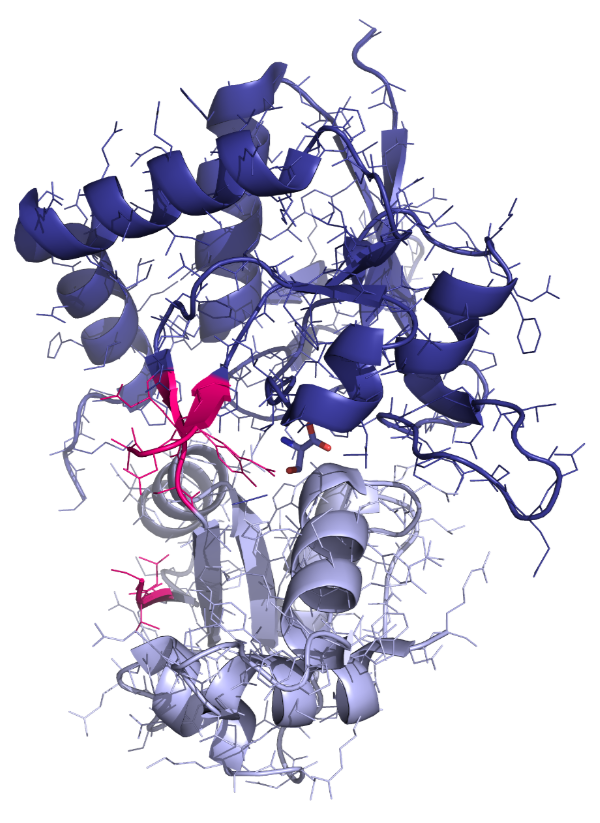 The delta receptors are two proteins that closely resemble glutamate receptors. Therefore, they have been included in the family of glutamate receptors as a separate subfamily. Yet they do not show any ion channel function as glutamate receptors typically do. We are working on the question of why delta receptors lack this functionality and what function they have instead. more...
Finished Research Projects
The Role of Glutamate Receptors in the Neural Differentiation of Embryonic Stem Cells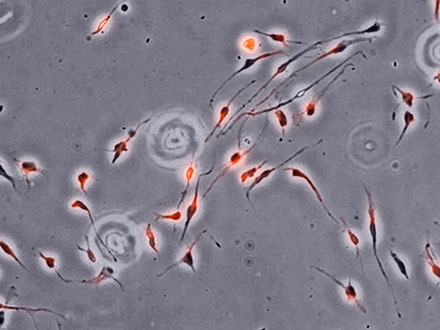 Electrical signals play an important role during brain development, e.g. in the formation of connections between neurons. These electrical signals are partly mediated by glutamate receptors. The exact receptor composition and the role of particular subunits are difficult to study in the brain itself. Therefore, we use embryonic stem cells as a model system to analyse the importance of particular glutamate receptors for the differentiation to neurons. more...
Cloning and Characterisation of Xenopus laevis Glutamate Receptors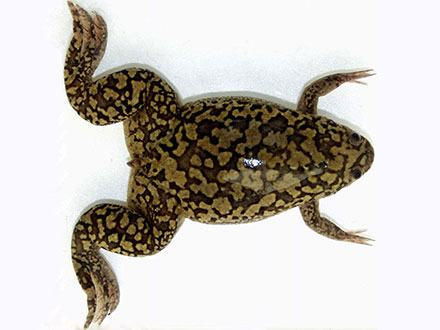 The oocytes of the South African clawed toad Xenopus laevis have long been used for expression and functional characterisation of mammalian glutamate receptors. To interpret results from these studies correctly, it is important to know whether oocytes contain their own, endogenous glutamate receptors and how they function. Therefore, we search for Xenopus laevis glutamate receptors in oocytes and study their properties. more...
Assembly and Intracellular Trafficking of Glutamate Receptors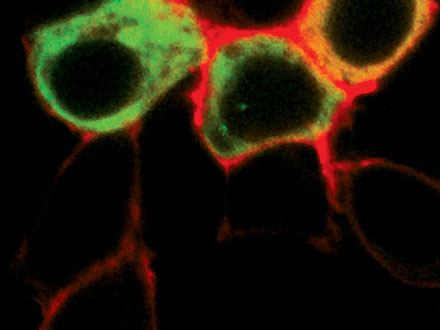 Glutamate receptors are large membrane protein complexes composed of four subunits. To form a functional receptor, the appropriate subunits have to find each other within the cell, assemble correctly, and then be transported to the membrane. Using cofocal microscopy and biochemical techniques, we study where subunit assembly occurs in the cell, which factors influence it, and how the receptor complexes are transported to the plasma membrane. more...