NEW COOPERATION STUDY ON THE EFFECT OF OLFACTORY STIMULI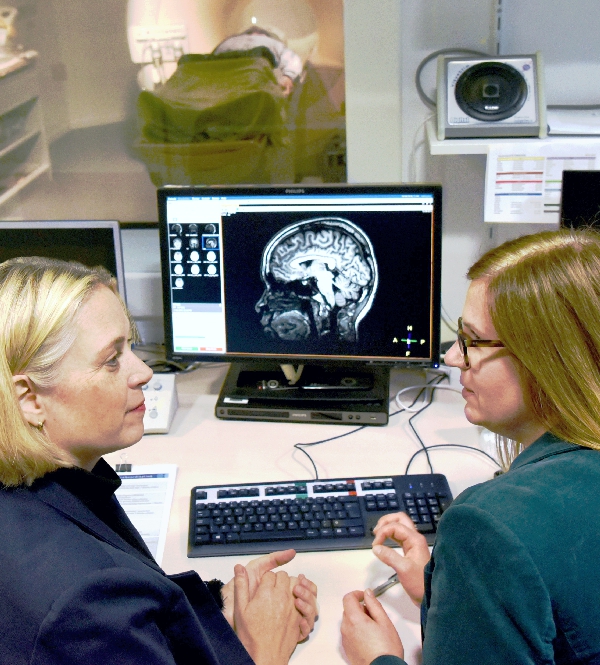 A smell can cause nausea, it can be stinging, bring us to tears, and it can be distracting. Why is that? The mechanisms of the human nervous system behind the effects of odors and irritants are now subject of a new research project.
The BG University Hospital Bergmannsheil, in cooperation with the Institute for Prevention and Occupational Medicine (IPA), has designed a study on the subject of stimulus sensitivity, which is now funded by the German Social Accident Insurance (DGUV) with around € 420,000.

Text: Monika Zaghow, IPA; Robin Jopp, Bergmannsheil
Photo: ©Volker Daum, Bergmannsheil

9TH BRAIN DAY AT THE RUHR UNIVERSITY: SEPTEMBER 25TH, 2019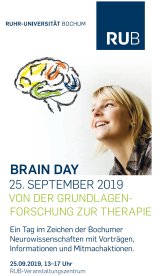 From basic research to therapy.
A day dedicated to Bochum's neuroscience with lectures, information and hands-on activities

25.09.2019, 1-5 pm
RUB-Veranstaltungszentrum
Participation is free of charge

Contact:
Ursula Heiler, MA
Tel.: +49(0)234-32-26682
Fax.: +49(0)234-32-14490

Think is coming!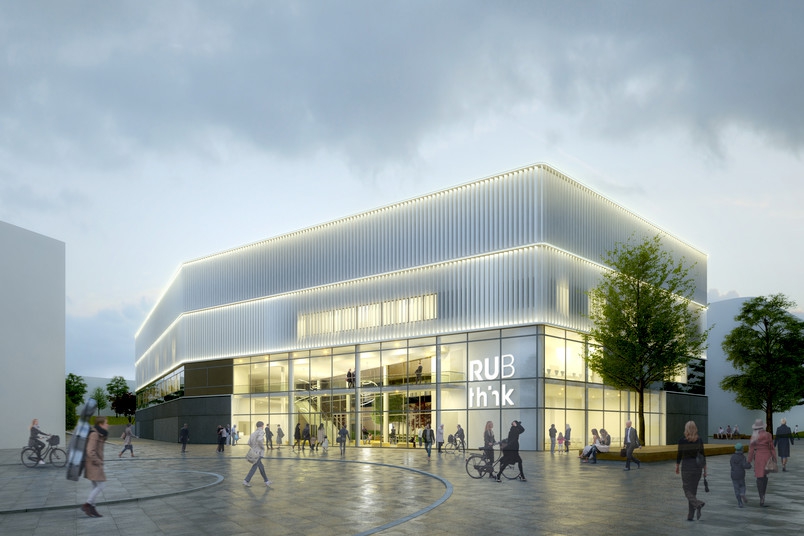 Congrats! On 5 July 2019, the Science Conference decided to sponsor the research building Center for Theoretical and Integrative Neuroscience and Cognitive Science (Think). Thus, the Science Conference confirms the recommendation of the Science Council. It had recommended the promotion of research in May 2019 and awarded top marks. The science conference also put Think on the first place.

Text: Arne Dessaul, RUB
Photo: © Heinle, Wischer und Partner

CONGRATS, DR. MELANIE LENZ!
Her new research project on the topic of "Visual Snow" was positively evaluated by the medical research funding of the Ruhr University.

27TH ISMRM ANNUAL MEETING • 11-16 MAY 2019 • MONTRÉAL, QC, CANADA
Dr. Lara Schlaffke gives a lecture on the topic "Advantages of tractography for the evaluation of intramuscular variances in human thigh muscles".

Muscle diffusion tensor imaging can indirectly provide information about muscular microstructure and architecture, which plays an increasing role in the evaluation of neuromuscular disease progression and treatment monitoring. The separation of different muscles is essential to evaluate intermuscular differences and variances. Here we have compared three methods to assess diffusion metrics of thigh muscles and showed, that tractography shows less variance in diffusion metrics than parameter maps.

BRAIN CAFÉ AT THE LIBRARY OF THE RUHR UNIVERSITY
Dr. rer. nat. Lara Schlaffke, AG Neuroplastizität, Neurologische Klinik und Poliklinik, BG Universitätsklinikum Bergmannsheil GmbH

As a rule, people can perform fine motor tasks with either the left or the right hand very well. Professional drum players, on the other hand, have the extraordinary ability to play different rhythms at very high speeds with both arms and legs. Neuroscientists call this phenomenon hand decoupling. Years of training leads to changes in the musicians' brains structure and function. That's why drummers are a great example to explore the basics of hand decoupling in the brain. The presentation will discuss which aspects of the normal brain play an important role in motor function and which changes, by contrast, are found in the brain of drummers.
(talk will be given in german)

Registration requested:
+49 (0)234 32-26675

Download audio podcast (19,3 MB | 26:35 min)