Marius Markmann, MSc. Cognitive Science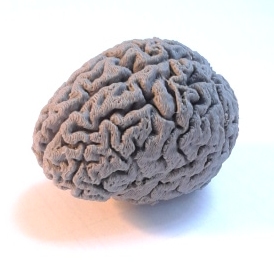 MSc. Cognitive Science

Marius Markmann

Main Research
In my research I work on the interaction between perceptive processes and higher-order cognitive functions. I am particularly interested in the phenomenon of visual snow.
Patients suffering from visual snow perceive constantly changing images in their visual field. In my research I will focus on using neuroimaging methods and analysis tools to broaden our understanding on the neural correlate of visual snow.

Curriculum Vitae
Since 01/2020
PhD Student, "The neural correlates of visual snow in the central nervous system"

04/2019 - 04/2020
PhD Student, "Delayed Discounting in Borderline Personality Disorder" , LWL Universitätsklinikum Bochum

2016 - now
Research Assistant in Bochum

2016-2019
M.Sc. In "Cognitive Science" in Bochum.
Thesis "Top-Down modulation of perceptive touch"

2015-2016
Student Assistant in the Department for philosophy

09/2015-12/2015
Internship at the Leipniz Institute Magdeburg

2013/2016
B.A. in "Philosophy-Neuroscience and Cognition"
Thesis: "The psychological implications of the intentional stance"

Publications
Rohm M, Markmann M, Forsting J, Rehmann R, Froeling M, Schlaffke L. 3D Automated Segmentation of Lower Leg Muscles Using Machine Learning on a Heterogeneous Dataset. Diagnostics (Basel). 2021 Sep 23;11(10):1747. doi: 10.3390/diagnostics11101747. PMID: 34679445; PMCID: PMC8534967.