SPP 1529 Workshop "Population genomic data analysis"

28 October (12 am) to 31 October (3 pm) 2013, Stuttgart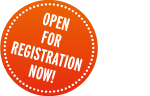 Course Instructors
Karl Schmid, University of Hohenheim, Germany
Torsten Günther, Uppsala University, Sweden
Toni Gossmann, University of Sheffield, UK
Sebastian Ramos-Onsins, Centre for Research in Agricultural Genomics, Bellaterra, Spain
Aims and Scopes
We offer a 4-day workshop on the population genomic analysis of DNA sequencing data. The workshop is intended for advanced master students, Ph.D. students or postdocs with little background in population genetics. It consists of a mix of lectures and hands-on data analysis using publicly available programs and R packages. For more detailed information on the workshop, contact Karl Schmid at karl.schmid@uni-hohenheim.de.


Topics
Measures of genetic diversity and differentiation
Tests of selection based on intra- and interspecific genetic variation
Introduction into comparing different models of demography and selection
Time scale
starting at 12 am, 28th October
ending: around 3 pm, 31th October
Registration
Please use the registration form. The application deadline is 20 September 2013.

Further information
The workshop will take place from 28 to 31 October 2013 at the Katholisches Tagungszentrum Hohenheim, Stuttgart, Germany. For members of the SPP1529 ADAPTOMICS, the cost will be 400 Euro (non-members 500 Euro), which covers accommodation and food.
Participants are expected to bring their own, reasonably modern laptop. We will use Linux as operating system, which will be provided as a virtual machine with all the necessary programs installed.

The Meeting Location will be:
Akademie der Diözese Rottenburg-Stuttgart
Tagungszentrum Hohenheim
Paracelsusstrasse 91
70599 Stuttgart
Fon +49 711 451034-600