The role of biotic interactions in determining phenotypic and genotypic variation in metal hyperaccumulation and hypertolerance in two model Brassicaceae species
Project code: TI 338/10-2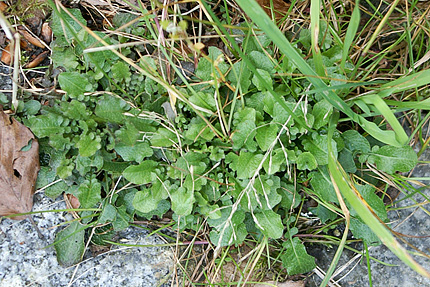 Metal hyperaccumulation is a common trait in many Brassicaceae species. However, neither its ecological consequences nor the role of ecological interactions on natural trait variation have been studied. Here, we address this aspect in two genetic model species (Arabidopsis halleri, Noccaea caerulescens) with a novel conceptual and experimental approach. We combine field and greenhouse studies, population genetic methods and experimental approaches of community ecology. Specifically, we want to disentangle the role of genetic factors and variation in negative and positive plant-plant interactions for the evolution of variability in metal hyperaccumulation between and within populations.
Vice-versa, we will investigate the role of this trait for determining the type of biotic interactions dominating within natural populations and communities. We hypothesize that a trade-off between competitive abilities and stress tolerance exists in this system, affecting the performance of individual plants and determining the extent of population genetic and phenotypic variation. We furthermore hypothesize that facilitation in populations and communities with metal accumulating plants will positively affect genetic diversity within the populations, especially under stressful conditions.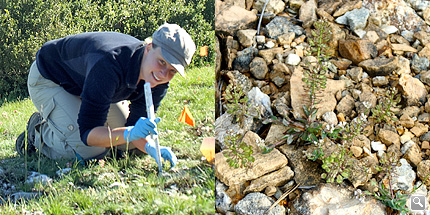 Publications related to the project
Liancourt P, Choler P, Gross N, Thibert-Plante X & Tielbörger K How facilitation may interfere with ecological speciation. International Journal of Ecology, Article ID: 725487 (2012).
Liancourt P & Tielbörger K Ecotypic differentiation determines the outcome of positive interactions in a dryland annual plant species. Perspectives in Plant Ecology, Evolution and Systematics 13, 259-264 (2011).