Molecular-genetic analysis of trade offs between vegetative growth and flowering in natural populations of perennial Arabis alpina
Project code: CO 318/7-2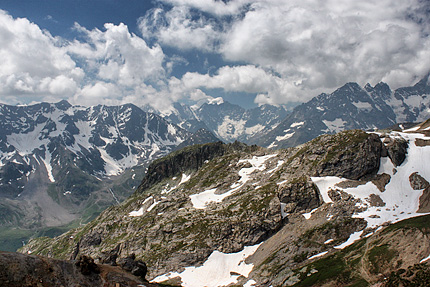 The life cycles of perennial plants are typically divided into phases of vegetative growth and flowering. The duration of each of these phases can be altered by genetic variation. Ecological studies predict that there are trade offs between the different phases of the life cycle, so that the advantages of flowering and producing progeny are lowered by resulting reductions in biomass and increases in mortality. I propose to study this trade off in natural alpine populations of perennial Arabis alpina, a member of the Brassicaceae. In one of these populations phenotypic variation has been identified that increases the duration and extent of flowering in the life cycle, and this has been shown to have a genetic basis. I propose to systematically score vegetative growth, flowering, seed production, longevity and mortality across this population and determine how these aspects of the life cycle are related. In parallel I will relate these phenotypes to the spatial genetic structure of the population and to allelic variation in candidate flowering-time genes. In this way, I aim to determine whether genetic changes that alter the extent and duration of flowering have pleiotropic effects on the amount of vegetative growth, longevity and mortality, and how these are related to the local environments across the population. To generalize the observations, similar studies will be initiated in at least one neighbouring alpine population of Arabis alpina.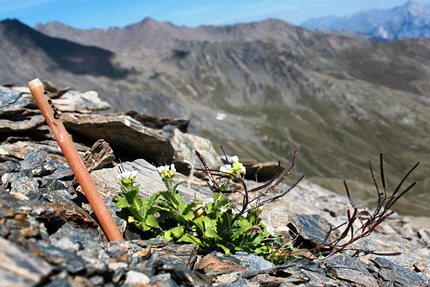 Publications related to the project
Chopra D, Wolff H, Span J, Schellmann S, Coupland G, Albani MC, Schrader A, Hülskamp M. (2014) Analysis of TTG1 function in Arabis alpina. BMC Plant Biol. 2014 Jan 10;14:16.