The Necropolis of Monte Luna in the Back-Country of Sardinia, Italy
Carthaginian Power Relations and Regionalities
Contact: Prof. Dr. Bärbel Morstadt
baerbel.morstadt@rub.de
The necropolis of Monte Luna is an extensive punic burial site of the 4th to 2nd millennium B.C. and is situated approximately 40 km north of Cagliari in the fertile Sardinian hinterland. Because of the elaborated form of the graves and their remarkable rich inventory, which includes numerous imports like attic black-glazed pottery, the site is of significant interest regarding the Punic colonisation of Sardinia in relation to the history of events of the Carthaginian Empire.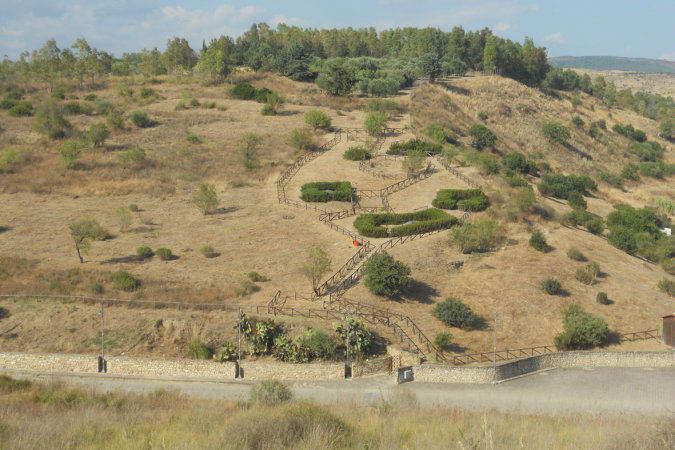 Fig. 01: The hill of Monte Luna.
Dissatisfying Level of Publications
Unfortunately there is no documentation of the previous excavations and therefore no information about the complexity, the dimensions and development of the burial site or precise age determination, the relation to the nearby Roman graves or the exemplarily examinable processes of the Punicisation and Romanisation in context with settlement and economic interests.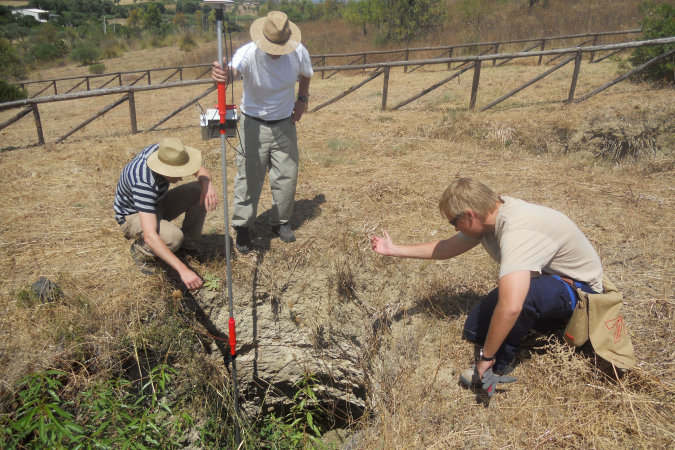 Fig. 02: Prof. Dr. Norbert Kersting, Max Herbst and Johannes Gilhaus surveying a tomb.
A Reconnaissance Campaign
The area and the still visible graves were surveyed and photographically documented during a reconnaissance campaign on 18th July – 5th August 2011. In collaboration with former staff members of the previous excavations information and personal sketches were collected. The positions of the graves were verified and the geographic and topographic situation evaluated. The finds of the previous excavations were sifted and are now listed in a database.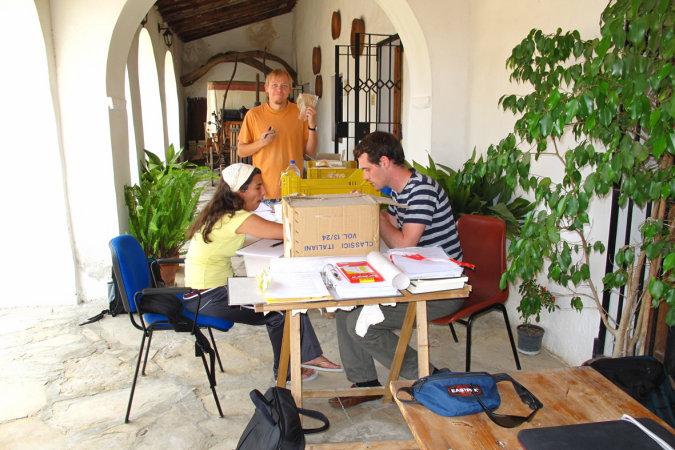 Fig. 03: Doriana Gemma, Johannes Gilhaus und Max Herbst sorting through the material of the previous excavations, now stored in the depot of the Sa Domu Nosta museum in Senorbì.
Partial Analysis as Part of a Master Thesis
A part of the collected data is currently being analysed by Johannes Gilhaus as part of his master thesis. After successfully applying for a DAAD-scholarship he was able to spend time back at the museums in Senorbì and Cagliari as well as at the Centro Nazinel delle Ricerche in Rome to analyse the data. The results of this analysis will be included in the overall evaluation.
The Ruhr-Universität Bochum sponsored 7418 Euros.