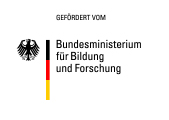 ViWat Mekong Planning
CLIENT II Vietnam – Verbundprojekt ViWaT Mekong: Integrated Solutions for Sustainable Development in the Mekong Delta – Land, Water, Energy and Climate – Unterverbund ViWaT Mekong Planning

Funding reference: 02WCL1474
Project term: 01.11.2018 - 31.10.2021

The Mekong Delta in Vietnam is one of the regions most affected by climate change: Rising seawater, salinization, untreated sewage and overuse of groundwater threaten the living conditions of 17.5 million people. Strategies to use water sustainably and live better with the consequences of climate change are the goal of the Viwat-Mekong-Planning project led by Environmental Engineering and Ecology in Civil Engineering.

The project is funded by the German Federal Ministry of Education and Research (BMBF) with approximately two million Euros. The Viwat-Mekong-Planning project aims to help develop strategies for the most sustainable water and land use possible. To this end, the researchers want to identify conflicts of use and problems as well as possible solutions. "The result will be a contribution to a forward-looking regional plan for the Mekong Delta".

Project partners in the Viwat-Mekong-Planning research project are the Chair of Urban Water Management and Environmental Engineering at the RUB, the Chair of Spatial Information Processing and Modeling at the Technical University of Dortmund, the Institute for Technology and Resource Management in the Tropics and Subtropics at the Technical University of Cologne, the Fraunhofer-Umsicht Institute for Environmental, Safety and Energy Technology, Oberhausen, and the companies Ribeka, Bornheim, and Disy Informationssysteme, Karlsruhe.

The project team is cooperating with the other projects, Viwat-Mekong-Engineering at the Karlsruhe Institute of Technology and Viwat-Mekong-Operations at the University of Witten/Herdecke, which are also funded by the German Federal Ministry of Education and Research.