Dr. Matthias Unterhuber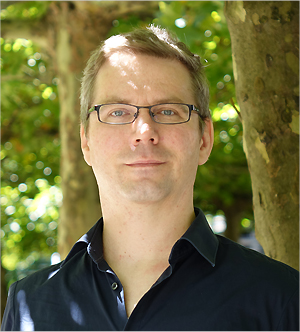 Assistent Professor (Universitätsassistent)

Department of Philosophy
Ruhr University Bochum
Universitätsstraße 150
Room GA 04/44
44870 Bochum, Germany
Phone: +49-(0)234-32-27159
Secretary: +49(0)234-32-26739
Email: matthias.unterhuber@rub.de
Selected Publications:
Unterhuber, M. (2017). Notwendigkeit und mögliche Welten [Necessity and Possible Worlds], in M. Schrenk (Ed.), Handbuch Metaphysik [Handbook Metaphysics] (pp. 381–387). Metzler: Stuttgart.
Unterhuber, M. (2016). Beyond System P – Hilbert-Style Convergence Results for Conditional Logics with a Connexive Twist, IfCoLog Journal of Logics and their Application, 3, 377–412. (Open Access)
Unterhuber, M. (2014). Do Ceteris Paribus Laws Exist? A Regularity-Based Best System Analysis. Erkenntnis, 79, 1833-1847.
Unterhuber, M. & Schurz, G. (2014). Completeness and Correspondence in Chellas-Segerberg Semantics. Studia Logica, 102, 891–911.
Unterhuber, M. (2013). Possible Worlds Semantics for Indicative and Counterfactual Conditionals? A Formal-Philosophical Inquiry into Chellas-Segerberg Semantics. Frankfurt: DeGruyter.
Unterhuber, M. & Schurz, G. (2013). The New Tweety Puzzle. Arguments against Monistic Bayesian 
Approaches in Epistemology and Cognitive Science. Synthese, 190, 1407–1435.