MATILDA at Ruhr-Universität Bochum
Located at the heart of Europe in the dynamic Ruhr metropolitan region, Ruhr Universität Bochum, with its 20 faculties, is an academic home to over 43.000 students from more than 130 countries.

RUB is a unique location for the study of gender history. Its long-established chair in Gender History, whose current incumbent is Professor Maren Lorenz, is one of six Gender chairs at the University, covering subjects such as art history and sociology. Alongside these designated chairs, many other RUB academics share a keen interest and expertise in gender history.

Browse our courses and seminars and visit our Department of History.

From June 2019, the Marie Jahoda Centre for Gender Studies (MaJac) will be enriching RUB's profile as an institution with an established and productive focus on the study of gender.
The Master's degree course in Gender Studies offers additional courses, which are open to students on the MATILDA programme.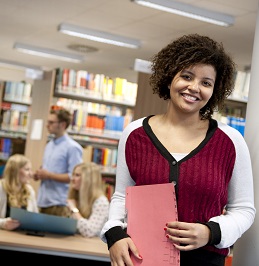 I want to join you! - Click here for Applications und Admissions
Useful Links
Contact
Prof. Dr. Sandra Maß

Ruhr-Universität Bochum
Faculty of History
Transnationale Geschichte des 19. Jahrhunderts
GA 6/51
Universitätsstr. 150
44801 Bochum
Germany

matilda-ma@ruhr-uni-bochum.de