Dr.

Jan Hildenhagen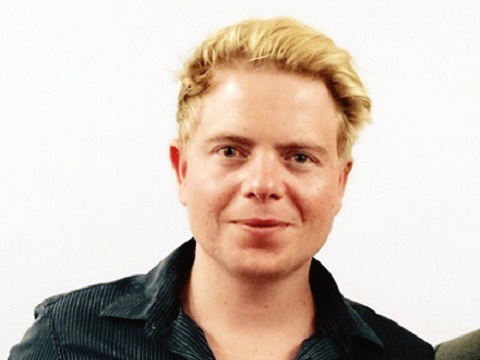 Kustos

Kontakt (Kontaktaufnahme bzgl. des Studiums bitte über Email!):
Curriculum Vitae
Research interests include the Roman Republic (509-27 B.C.) as well as the Early American Republic (1787 – 1848).

2016: Conferral of a Doctorate: "Cincinnatus oder Caesar? Andrew Jackson und der Diskurs über Demokratisierung und Zukunft der Republik"

2014 -2015 - Travel Grant for Doctoral Students Research School Bochum
2014 - Participant of the Bosch Foundation Archival Summer School for Young Historians 2014
Since 2013 - Reviewer for the Research School Bochum
Since 2010 - Member of the Course of Study Committee: "American Studies: Transnationalism/Transatlantic Studies" of the Ruhr-University Bochum and the TU Dortmund
Since 2008 - Instructor Department of History, Ruhr-University Bochum
Since 2008 - Ph.D. Student Department of History – Chair Prof. Wala, Ruhr-University Bochum
2013 - Scientific Assistant Department of History, Ruhr-University Bochum
2013 - Instructor Department of American Studies, TU Dortmund
2011 – 2012 - Instructor Department of History, University Siegen
2010 - Scientific Assistant Department of History, Ruhr-University Bochum
2008 - Master of Arts in History (Major) and American Studies (Minor), Ruhr-University Bochum
2005 - Bachelor of Arts in History and Political Science, Ruhr-University Bochum
Ph. D. Project
Cincinnatus or Caesar: Andrew Jackson and the Classical Discourse in the Early Republic "he skulks in the shades of the Hermitage, aping the modesty and industry of Cincinnatus, while the ambition of a Caesar is raging wildly and hotly through his veins

.

"
From their very beginning, and especially in the 19th century, the United States of America was exposed to tremendous political, economic, and geographic changes. Nevertheless, a generally accepted system of values, spanning generations of Americans, can be ascertained and is recognizable in the American rhetorical tradition. One of these narratives is the comparison of America with ancient Greece and Rome and the fear of the fall the Republic. The classical discourse during the American Revolution as well as the fight for the American constitution have already been well researched. Until most recently, it was assumed that this discourse disappears at the beginning of the 19th century. However, focusing on newspaper articles, pamphlets, congressional debates, and private letters all centering around the person of Andrew Jackson, this paper argues that the classical discourse was indeed still quite vivid and had a significant impact on political decisions during the first half of the 19th century.