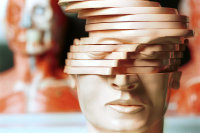 Wiss. Mitarbeiter (Postdoc) (E13-E14) zur Betreuung des Tesla7-Kleintier-fMRI-Scanners
Tätigkeitsbeschreibung Wiss. Mitarbeiter (Postdoc) (E13-E14) in der Mercator-Forschungsgruppe 1 zur Betreuung des Tesla7-Kleintier-fMRI-Scanners

Beschreibung der Stelle:
Unterstützung der Professoren der Mercator Forschungsgruppe 1 (hier besonders des Bereichs "Funktionelle Architektur des Gedächtnisses"). Die Gruppe verfolgt einen multidisziplinären Ansatz bei der Erforschung verschiedener Gedächtnis-Funktionen, der Verhaltens-, Läsion und bildgebende Verfahren bei Ratten, Mäusen und Vögeln umfasst. Der /die Stelleninhaber/in obliegt die Durchführung neurophysiologischer Untersuchungen,
die Unterstützung bei der Projektabwicklung, die Betreuung weiterer mit dem Scanner arbeitender Forscher, sowie in geringem Umfang administrative Aufgaben.

Voraussetzungen:
Doktorgrad
Qualifikation als Biophysiker
Ausbildung in MR-Physik
Forschungserfahrung mit high field Systemen, einschließlich Puls-Programmierung und Bildverarbeitung
Linux-Programmierkenntnisse (bereits vorhandene Erfahrungen mit Tesla7-Bruker-Scannern und der Software "Paravision" sind von Vorteil)
Erfahrungen im Wissenschafts- oder Forschungsbetrieb (in einer Universität oder in einer außeruniversitären Forschungseinrichtung)
Gute Englischkenntisse in Wort und Schrift

Aufgaben:
Selbständige und professionelle Erledigung sämtlicher mit dem Scanner verbundener Aufgaben; Kommunikation in Wort und Schrift auf Englisch und Deutsch.
Die Tätigkeit umfasst u.a.:
• Entwicklung von fMRI-Paradigmen bei betäubten und wachen Kleintieren zur Untersuchung der funktionellen Trennung der medialen Temporallappen
• Modifikation von Scanner-Sequenzen (Protokolle/ Paradigmen)
• Entwicklung und Durchführung von fMRI und Spektroskopie-Methoden für betäubte und wache Kleintiere
• Unterstützung der laufenden Forschung in den Bereichen Erinnerung und Kognition, neurodegenerative Erkrankungen und Drogensucht

Anforderungen:
• Affinität zu den Forschungsthemen der MRG 1
• Organisationstalent und gute kommunikative Fähigkeiten
• souveränes und freundliches Auftreten
• Flexibilität und Eigeninitiative
• Sehr gute Kenntnisse der für fMRI genutzten Software bzw. Fähigkeit und Bereitschaft, sich rasch in entsprechende Software einzuarbeiten



Postdoctoral/Biophysicist Position
Postdoctoral/Biophysicist Position in the Mercator Research Group
at the Ruhr University Bochum, Germany


The RUB imaging center conducts neurophysiological studies using a 3T human scanner and 7T MRI, fMRI and spectroscopy studies in rats, birds and mice. The biophysicist will develop and implement fMRI and spectroscopy methods in anesthetized and awake small animals and support ongoing research in memory and cognition, neurodegenerative disorders and drug addiction.

The candidate should have a doctoral degree (Ph.D, M.D/Ph.D or equivalent) and training in MR physics along with research experience on high field systems, including pulse programming and image processing. Prior experience with Bruker scanners and the Linux-based software ParaVision, would be an advantage. Linux programming knowledge is highly desirable.

The official language of the group is English. Competitive salary and benefits are offered. The two-year position can be extended to five and can develop into a long-term contract. Starting date: January 2011 (flexible for the right candidate).

Send letter of interest, curriculum vitae, and arrange to have 3 letters of reference sent to the search committee, care of Prof. Sauvage (magdalena.sauvage@rub.de). Applications will be accepted until the position is filled.
(JobID #26405)



Small animal fMRI Postdoctoral position
Small animal fMRI Postdoctoral position opened in the "Functional Architecture of Memory unit" of the Mercator Research Group at the Ruhr University, Bochum, Germany (http://www.ruhr-uni-bochum.de/fam). Starting date: January 2010 (flexible for the right candidate, applications will be considered until the position is filled).

The unit focuses on the identification of the brain areas that support memory function in healthy subjects, aging and amnesia. We use a multidisciplinary approach of memory function that includes behavioral, lesion and imaging techniques in rats, mice and birds. The position focuses on developing fMRI paradigms in anesthetized and awake small animals to study the functional segregation of the medial temporal lobe, which is critical for memory function.
The candidate should have a doctoral degree (Ph.D, M.D/Ph.D) and training in MR physics along with research experience on high field systems, including pulse programming and image processing. Prior experience with Bruker scanners and the software ParaVision would be an advantage.
The official language of the group is English. Competitive salary and benefits are offered. The two-year position can be extended to five and can develop into a long-term contract.

This multidisciplinary approach combined to the philosophical, computational and electrophysiological approaches of the collaborating units of the Mercator Research Group constitutes a unique interdisciplinary and interspecies approach of memory function. In addition, the unit has strong worldwide collaborations with MIT (USA), Boston University (USA), the Max Planck Institute for Psychiatry (Germany) and institutions in Japan, France and Sweden.

Members of the Mercator Research Group are Americans, French, German and Japanese, hence the official language is English. Candidates of all nationalities are encouraged to apply. To apply, send before December 2010: a cover letter stating your research interests, a CV and the names of 3 references to the search committee Prof. Sauvage at: magdalena.sauvage@rub.de.


Click here for more information about Prof. Cheng's unit.
Original application from newspaper "DIE ZEIT" (only in German) (547.0 kB)