Krupp instead of Cologne Cathedral: the Iwakura Mission in Germany 1873
A fascinating insight into the early German-Japanese science exchange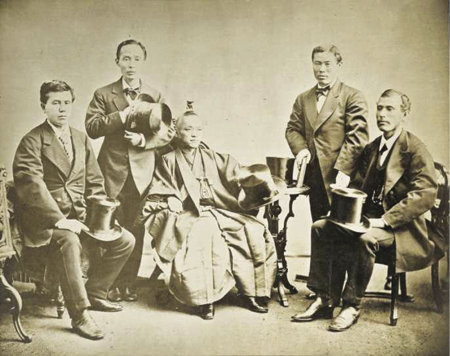 When US Admiral Perry's "Black Vessels" forced Japan to open its ports to trade with the West in 1853/54, it became obvious that Western-style modernization was vital to preserving Japan's sovereignty. Soon after the change of political power from the Tokugawa shogunate to the Meiji Emperor, a large delegation, headed by the "Chancellor of the Right" IWAKURA Tomomi and assisted by four vice-ambassadors, set out on December 23, 1871 to the United States of America and to Europe to study the circumstances on site and collect information of how societies in modern industrial countries worked. More than 100 people, among them administrators, scholars and students were included in the mission's group.

In the spring of 1873, the so-called "Iwakura Mission" went to Germany. After a detour to the Krupp's steel factories in Essen, which they preferred to Cologne Cathedral, the delegation members travelled, among other things, to Berlin, Potsdam, Hamburg, Frankfurt and Munich. In Berlin, they met Emperor Wilhelm I on several occasions as well as Chancellor Bismarck and other high-ranking officials. They also visited hospitals, factories and museums, zoological gardens, government agencies, schools and further institutions, as well as enjoying some sightseeing. The obtained insights wielded great impact on the extremely rapid modernization of Japan. For this reason he importance of this journey cannot be overstated.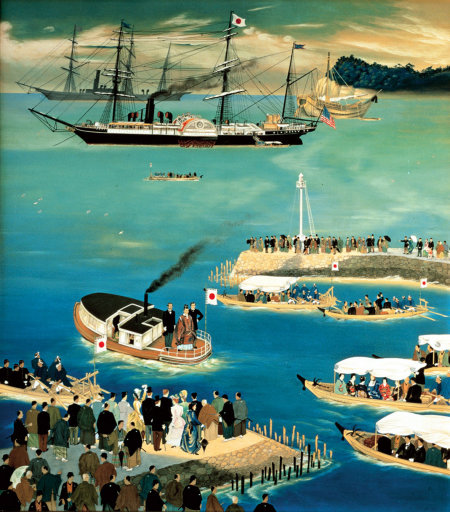 The exhibition was conceptualized by Professor Peter Pantzer (Institute of Japanese Studies, University of Bonn) and designed by Paul-G. Benkelberg (Lemgo). Numerous panels, including pictures, excerpts from newspaper articles, and caricatures, provide a revealing impression of the delegation's voyage, both from the Japanese as well as the German perspective and illustrate its significance for the further development of Japan. The exhibition fits well with the 150th anniversary of the Meiji Restoration of 1868, which will be commemorated this year.


Opening of the Exhibition as part of the RUB Japan Science Days 2018
Opening: July 5, 2018, 7:30 p.m. * for conference participants only
Venue: Event Center of the Ruhr-University Bochum ǀ Universitätsstraße 150 ǀ 44801 Bochum
Introduction: Prof. Dr. Peter Pantzer (Bonn University)


The Exhibition at Blue Square
July 10-31, 2018
Venue: Blue Square of the Ruhr-University Bochum ǀ Kortumstraße 90 ǀ 44787 Bochum
Opening: July 9, 2018 (Mon) 6 p.m.
Welcome speeches:
Thomas Eiskirch, Lord Mayor of Bochum
Prof. Dr. Axel Schölmerich, Rector of the Ruhr-University Bochum
Shinsuke Toda, Deputy Consul General of Japan in Dusseldorf
Opening hours: Monday to Saturday 8 a.m. to 6 p.m.