Prof. Dr. Markus Werning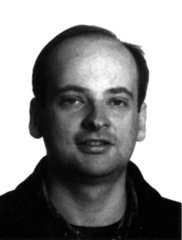 Chair of Philosophy of Language & Cognition
Department of Philosophy, Room GA 04/43
Ruhr University Bochum, 44780 Bochum
Email:
Phone: 0234-32-24734, Fax: 0234-32-14463

Administration: Christiane Dahl, MA
Email:
Phone: 0234-32-26739, Room GA 04/42

Student office hours: Tuesdays, 14:15-15:00 via Zoom (please email my secretary Mrs Dahl to get the Zoom login).
My agenda is deeply rooted in a naturalistic understanding of philosophy. The overarching goal of my research is to approach questions in the philosophy of language and cognition and related areas with exact theoretical (formal semantics, Bayesianism, computational modelling) and advanced empirical methods (EEG and fMRI). I view these areas of philosophy in continuity with the cognitive sciences where, in philosophy, emphasis is put on theoretical rigor as well as meta- and cross-disciplinary aspects.
News
RUBIN - Markus Werning on "Ein Körper ist für mich ...." / "For me a body is ..."
Upcoming Events
For upcoming talks in our DFG Research Group Constructing Scenarios of the Past click here.
For upcoming talks in our Bochum Memory Colloquium in the Research Colloquium Series Philosophy Meets Cognitive Science click here.
Most Recent Publications