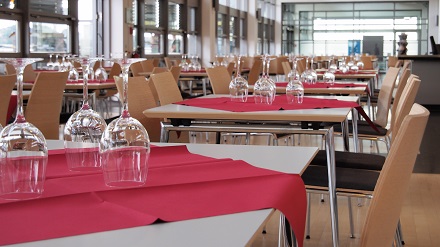 Integra Semester Closing in Summer Semester 2018
In the summer semester 2018, around 250 refugees participated in the Integra programme of the International Office. After the exams, the participants celebrated the end of the semester together with their volunteer teachers and helpers on 30 July 2018.

The evening began with a welcoming speech by Jutta Schmid, Deputy Director of the International Office, thanking the project partners, volunteers and student assistants for the great support and efforts in the Integra programme.

Afterwards, a magic show by Anas Alfakhouri and an improvisational play by Militan Alo and Muhammad Saado followed.

After the play, a barbecue buffet attracted the participants to the terrace, where they could enjoy the summer evening with delicious food and nice conversations.

The evening ended with Armenian songs performed by Nourbar Akopian.


15.08.2018 ^md