Coal, iron and steel history
The history of coal, iron and steel – Montangeschichte in German – is like a broader mining history. It is focused on the history of mining and all related branches and it analyzes the connection between mined resources and societal actors. Like mining history, Montangeschichte does not have its own set of methodological instruments or theories. It is solely defined by the subject of research that can be analyzed from various historical perspectives.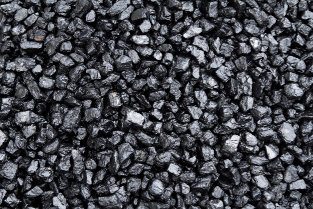 Steinkohle (Bild: Nikolai Ingenerf)
The Juniorprofessorship for Coal, iron and steel history at Ruhr-University Bochum
Aktuell liegt der Schwerpunkt der Juniorprofessur für Montangeschichte auf der Erforschung des The research that is carried out at the Juniorprofessur is concentrated on the Ruhr's mining industry after 1945. Due to that the history of the Ruhr area itself is analyzed. Recently, Juliane Czierpka hast started a cooperation with the Public Historians in Bochum and is looking more closely at the public presentations of the Ruhr areas past and the connections between the blanks in the historiography of the area's most important industrial branch and the image of the area that has been drawn by various actors during the past years and decades.