Welcome at the Department of Amercian Studies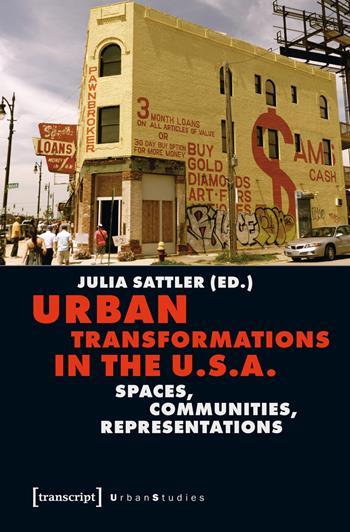 Book Presentation "Spaces – Communities – Representations: Urban Transformations in the USA"

"Spaces – Communities – Representations: Urban Trans-formations in the U.S.A." war das erste gemeinsame Forschungsprojekt der Lehrstühle für Amerikanistik und Amerikanische Geschichte der Universitätsallianz Ruhr (UA Ruhr). Von 2012 bis 2015 wurden Transformationen in der Gestaltung und Nutzung von städtischen Räumen, in der Zusammensetzung und Interaktion von Gemeinschaften sowie im kulturellen urbanen Umfeld und in Stadt-Imaginarien der Vereinigten Staaten untersucht. Das Projekt wurde gefördert vom Mercator Research Center Ruhr (MERCUR), einer gemeinsamen Initiative der Stiftung Mercator und der UA Ruhr. Als Ergebnis der Zusammenarbeit erschien im Januar 2016 der Band Urban Transformations in the U.S.A.: Spaces – Communities – Representations im Transcript Verlag.
Wir laden herzlich zur Vorstellung dieser Veröffentlichung sowie zu einem Empfang mit Projektbeteiligten und Beiträger/innen ein.
Buchvorstellung am 08. Juni 2016, 18 Uhr
Ort: Mercator Research Center Ruhr,
Huyssenallee 66-68, 45128 Essen
Um Anmeldung wird bis zum 01. Juni 2016
gebeten: julia.sattler@udo.edu

New publication by Katharina Vester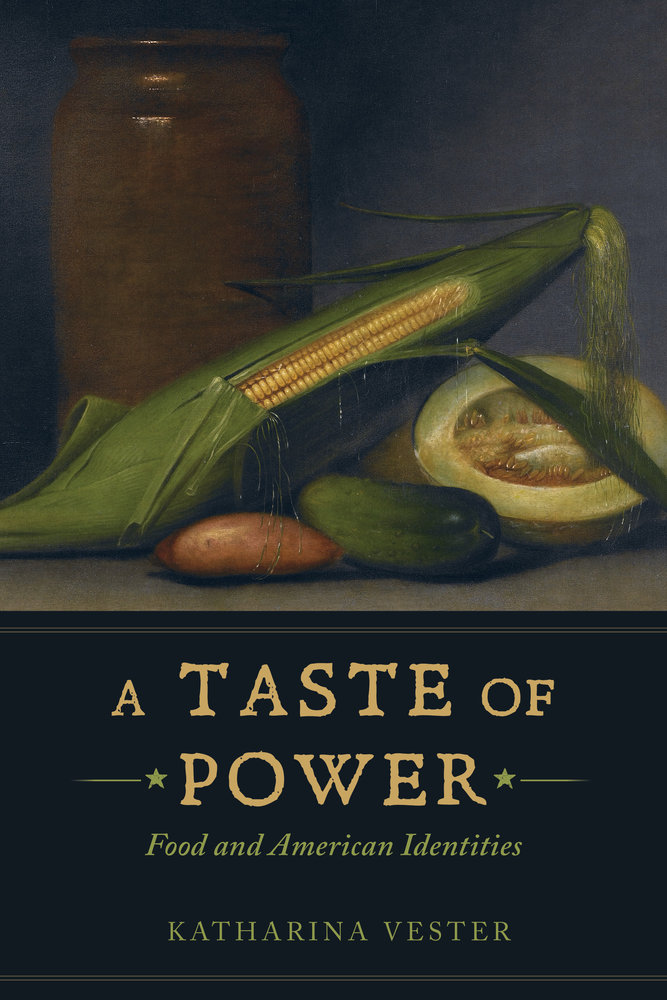 Since the founding of the United States, culinary texts and practices have played a crucial role in the making of cultural identities and social hierarchies. A Taste of Power examines culinary writing and practices as forces for the production of social order and, at the same time, points of cultural resistance. Culinary writing has helped shape dominant ideas of nationalism, gender, and sexuality, suggesting that eating right is a gateway to becoming an American, a good citizen, an ideal man, or a perfect wife and mother.

In this brilliant interdisciplinary work, Katharina Vester examines how cookbooks became a way for women to participate in nation-building before they had access to the vote or public office, for Americans to distinguish themselves from Europeans, for middle-class authors to assert their class privileges, for men to claim superiority over women in the kitchen, and for lesbian authors to insert themselves into the heteronormative economy of culinary culture. A Taste of Power engages in close reading of a wide variety of sources and genres to uncover the intersections of food, politics, and privilege in American culture.

New publication by Philipp Siepmann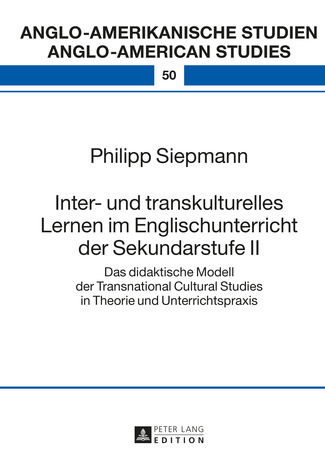 Dieses Buch leistet einen Beitrag zur Debatte um eine transkulturelle Öffnung der englischen Kultur- und Literaturdidaktik. Es sucht dazu den Dialog mit den American Studies. Ähnlich wie in der Fachdidaktik hat sich hier mit dem transnational turn eine Revision der kulturtheoretischen Grundlagen vollzogen. Die Transnational Studies untersuchen Amerika im globalen Zeitalter verstärkt hinsichtlich seiner transnationalen und transkulturellen Verbindungen. Basierend auf den Schlüsselkonzepten des Forschungsprogramms der Transnational American Studies sowie auf Ansätzen der Cultural Studies im Englischunterricht entwickelt der Autor ein didaktisches Modell zur Gestaltung inter- und transkultureller Lernprozesse der Sekundarstufe II (Transnational Cultural Studies).

New publication by Kornelia Freitag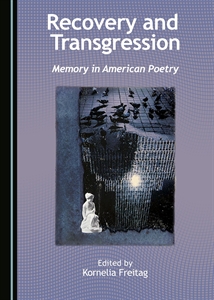 There is no poetry without memory. Recovery and Transgression: Memory in American Poetry is devoted to the ways in which poetic texts shape, and are shaped by, personal, collective, and cultural memory. It looks at the manifold and often transgressive techniques through which the past is recovered and repurposed in poetry. T.S. Eliot's "The Waste Land," Susan Howe's THIS THAT, Lyn Hejinian's Writing Is an Aid to Memory, John Tranter's "The Anaglyph," Amiri Baraka's "Somebody Blew Up America," and Amy Clampitt's "Nothing Stays Put" are only some of the texts discussed in this volume by a group of international poetry experts. They specifically focus on the effects of the cultural interaction, mixture, translation, and hybridization of memory of, in, and mediated by poetry. Poetic memory, as becomes strikingly clear, may be founded on the past, but has everything to do with the cultural present of poets and readers, and with their hopes and fears for the future.

New publication by Evangelia Kindinger and Simon Dickel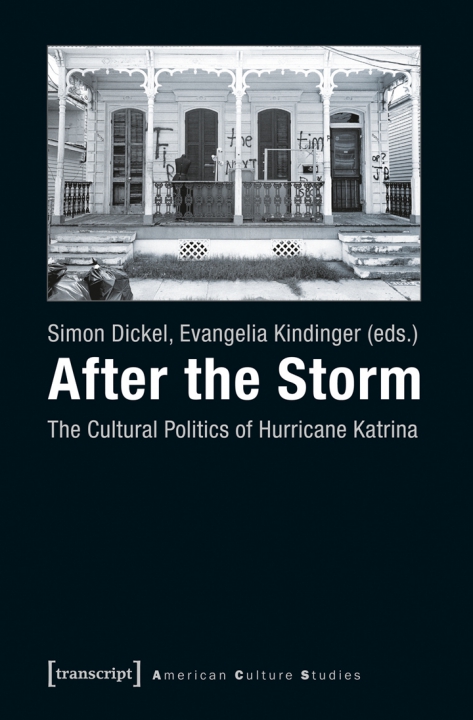 After the Storm The Cultural Politics of Hurricane Katrina »After the Storm« traces the cultural and political responses to Hurricane Katrina. Ever since Katrina hit the Gulf coast in 2005, its devastating consequences for the region, for New Orleans, and the United States have been negotiated in a growing number of cultural productions – among them Spike Lee's documentary film »When the Levees Broke«, David Simon and Eric Overmyer's TV series »Treme«, or Natasha Trethewey's poetry collection »Beyond Katrina«. This book provides interdisciplinary perspectives on these and other approaches to Hurricane Katrina and puts special emphasis on the intersections of the categories race and class.

New publication by Heike Steinhoff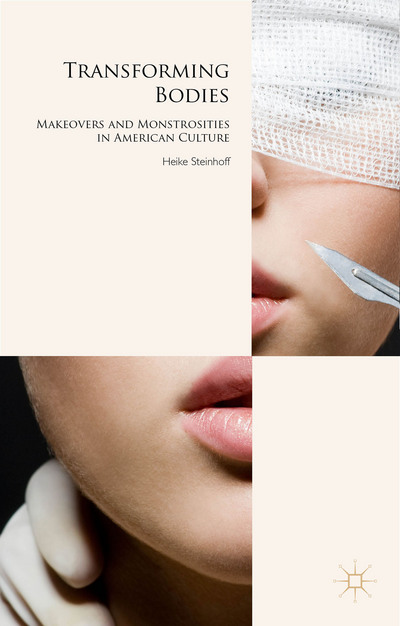 At the turn of the twenty-first century, American media abound with images and narratives of bodily transformations. Transforming Bodies investigates how these representations have become key sites for the negotiation of power. Focusing on the representations of 'extreme' forms of somatic transformations, particularly cosmetic surgery, this book examines iconic popular cultural texts from diverse media and genres. The reality TV show The Swan, the TV drama series Nip/Tuck, Chuck Palahniuk's (post-)postmodern novels Invisible Monsters and Invisible Monsters Remix, and Scott Westerfeld's young adult fiction series Uglies are read as expressions of the heterogeneous biopolitical discourses that are articulated in the American mediascape. In contemporary American culture, representations of body transformations are often part of a makeover paradigm that presents bodies as 'beautiful,' 'individual' and 'improved' if they adhere to normative constructions of gender, sexuality, class, race/ethnicity, and able-bodiedness. However, Transforming Bodies demonstrates that a number of popular cultural texts take up narrative structures, representational strategies and ideological underpinnings of makeover culture in order to re-write them. These texts link makeovers to images, practices, and narratives of monstrosity and thereby challenge cultural norms. At the crossroads of American, cultural, literary, media, gender, queer, disability and governmentality studies, the book presents a timely intervention into critical debates on body transformations and contemporary makeover culture.

New publication by Evangelia Kindinger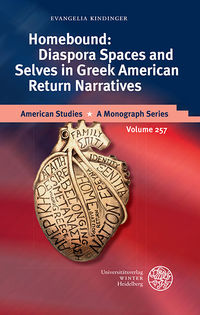 "Home is where the heart is" – but where is the heart of the daughter or the grandson of a Greek immigrant living in the United States? In the American imagination, immigration ends with the successful integration into American culture and society. Yet, the routes of immigration are not straight, but circular. The home outside America appeals to immigrants and their descendants. It inspires them to return and not to stay put. Returnees keep moving back and forth between homes, creating diaspora spaces in which they cultivate transnational ties. In this volume, for the first time, autobiographical accounts of return are conceptualized as a distinct and important sub-genre of travel and life writing, as 'return narratives'. Exemplified by eight Greek American texts about the challenges and benefits of coming home, the motif of return is explored and defined in a diasporic and Greek American context. This motif has played a central role in Greek American writing, especially after the 1960s; it mirrors the complex formulation of a Greek American identity. This volume uses Greek American studies, diaspora theory, transnational studies, and gender studies to offer a new analytical framework in American and Literary Studies for thinking about home, the nation-state and identity today.