Wissenschaftliche Arbeitsgebiete
Algebraische Lie Theorie
Algebraische Gruppen
Endliche Gruppen vom Lie Typ
Darstellungstheorie
Hyperebenenarrangements
Vortrag im Oberseminar Lie-Theorie
Montag, den 18.06.2018, 14:15 in NA 2/64

Vortragender: Christof Geiss (zzt. Universität Bonn)

Title: "Crystal graphs and semicanonical functions for symmetrizable Cartan matrices"

Abstract: In joint work with B. Leclerc and J. Schröer we propose a 1-Gorenstein algebra H, defined over an arbitrary field K, associated to the datum of a symmetrizable Cartan Matrix C, a symmetrizer D of C and an orientation $\Omega$. The H-modules of finite projective dimension behave in many aspects like the modules over a hereditary algebra, and we can associate to H a generalized preprojective algebra $\Pi$. If we look, for K algebraically closed, at the varieties of representations of $\Pi$ which admit a filtration by generalized simples, we find that the components of maximal dimension provide a realization of the crystal $B_C(-\infty)$. For K being the complex numbers we can construct, following ideas of Lusztig, an algebra of constructible functions which contains a family of "semicanonical functions", which are naturally parametrized by the above mentioned components of maximal dimensions. Modulo a conjecture about the support of the functions in the "Serre ideal" those functions would yield a semicanonical basis of the enveloping algebra U(n) of the positive part of the Kac-Moody Lie algebra g(C).
Vortrag im Oberseminar Arrangements
Montag, den 18.06.2018, 16:15 in NA 2/64

Vortragender: Prof Alexander Varchenko (University of North Carolina at Chapel Hill, zzt. MPI Bonn)

Title: Critical points of master functions and integrable hierarchies

Abstract: Critical points of master functions are non-isolated and come in "populations". I will discuss how the populations are related to integrable hierarchies and to representations of the affine Lie algebras.
Alexander von Humboldt Fellowship awarded to Dr Litterick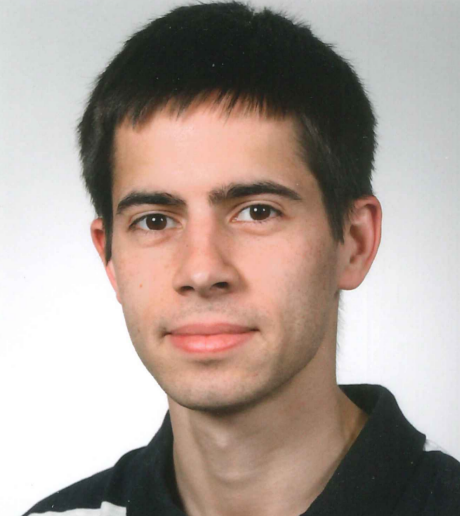 We are very pleased to announce that Dr Alastair Litterick has been awarded a competitive two-year Alexander von Humboldt Fellowship for Postdoctoral Researchers, hosted by Professors Christopher Voll (Bielefeld University) and Gerhard Röhrle (Ruhr-University Bochum), with a research topic of 'Subgroup structure and generation properties in reductive groups'. Reductive groups are an important class of mathematical objects which lie at the intersection between algebra and geometry. Because of their multi-faceted nature, they are important throughout mathematics and beyond, arising naturally, for instance, in branches of theoretical physics such as string theory.

Dr Litterick's research focuses on algebraic properties of these groups. Although the groups themselves are easy to describe, several aspects of their subgroup structure remain mysterious. In particular, he is concerned with understanding subgroups which are themselves reductive group, and with subgroups containing elements of specified forms. Current approaches to these problems involve many diverse areas of pure mathematics, including algebraic geometry, computational algebra, geometric group theory, geometric invariant theory, Lie theory, cohomology theory, representation theory, and still more. Working in the diverse groups of Professors Voll and Röhrle, Dr Litterick intends to pursue all of these avenues towards the solutions of these problems.
IRB Research Grant
Anne Schauenburg obtained one of the competitive IRB research grants from the Ruhr University Research School PLUS, funded by Germany's Excellence Initiative [DFG GSC 98/3]. The IRB targets doctoral researchers in the first year who want to enrich their doctorate by several international activities. It is planned that Ms Schauenburg will use her grant to intensify international collaboration and networking with researchers working in the area of her doctorate via research stays and conference participation.

research-school




Archiv der laufenden Ankündigungen
Postadressse
Prof. Dr. Gerhard Röhrle
Ruhr-Universität Bochum
Fakultät für Mathematik
D-44780 Bochum

Besucheranschrift
Wasserstraße 221
4.Etage/Raum 4.10
Bochum Wiemelhausen