Dr. Leonid Ryvkin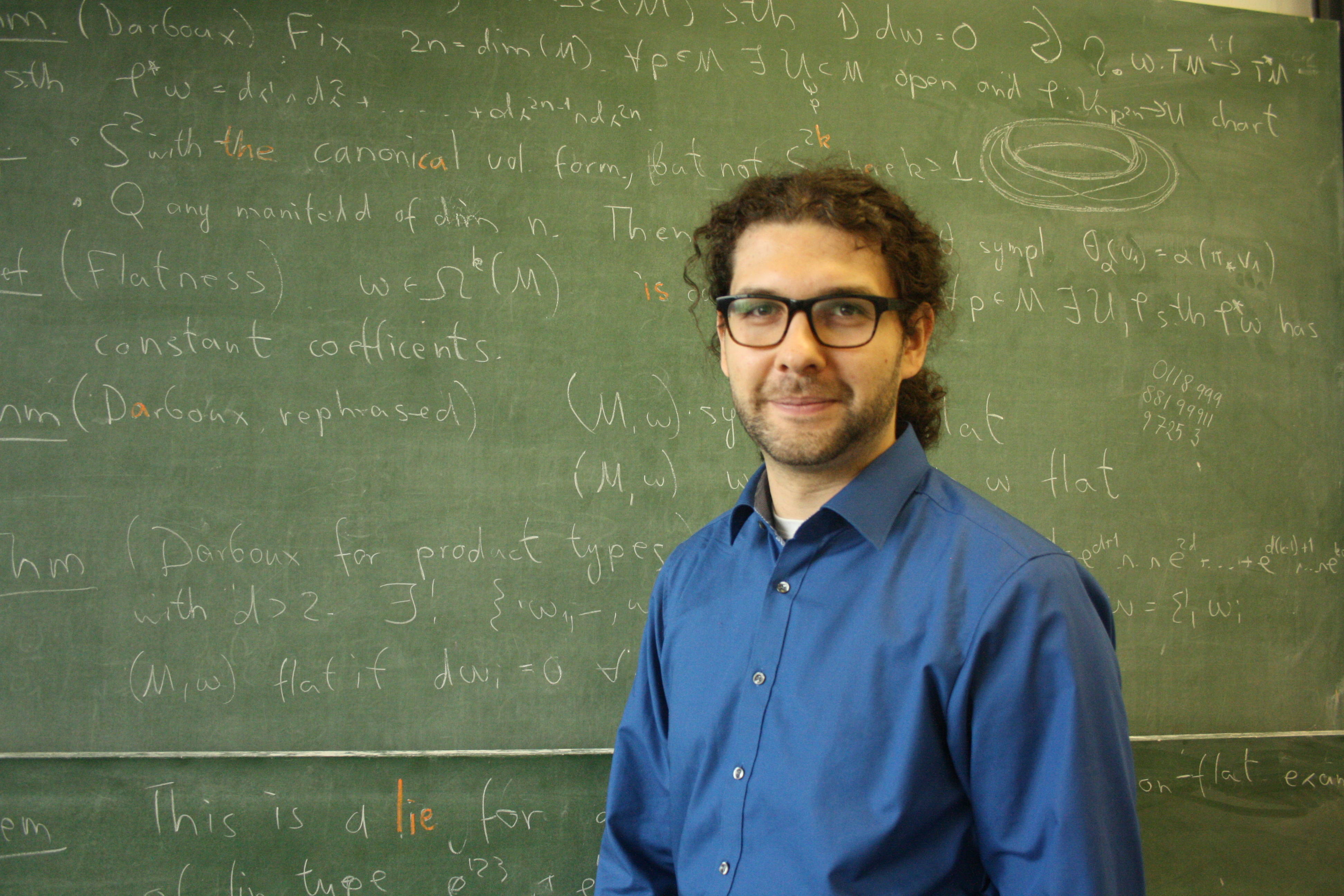 I am a mathematician working in the field of multisymplectic geometry. My research interests include differential and symplectic geometry, homological algebra and algebraic topology.

I recently completed my doctorate and will start working at the IMJ-PRG in Paris this October. A brief description of my research project can be found on the website of the RUB Research School, which funds the project.
Publications and Preprints
Teaching archive
Mathematics I and II for engineers
PDEs for engineers
Numerical mathematics for engineers
Example python script for different versions of numerical integration.
"2nd Start" (Prep. Course for Calculus)
Calculus I and II
Linear algebra I and II
Differential geometry I and II
An expository comic for all interested in curvature by Jean-Pierre Petit in English or in German.
Postanschrift
Leonid Ryvkin
Ruhr-Universität Bochum
Fakultät für Mathematik
IB 3/105
D-44780 Bochum
Fon, Fax, E-Mail
Tel.: +49 234 32 25681
E-Mail: leonid.ryvkin[at]ruhr-uni-bochum.de