Interim Chair Holder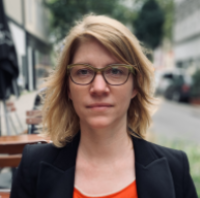 Interim Prof. Dr. Nina Verheyen

Email:
transhistory@rub.de
nina.verheyen@rub.de

Tel.: (+49) 0234 32 24691
GA 6/51

The courses of Vert.-Prof. Dr. Nina Verheyen are listed here.
Nina Verheyen studied history and sociology at the HU and FU Berlin as well as film studies at the Università Roma Tre (Erasmus). Funded as a PhD student by the Studienstiftung des deutschen Volkes – German National Academic Foundation, she was a member of an interdisciplinary working group at the WZB Berlin Social Science Center and Visiting Scholar at Columbia University in New York City. In 2008 she received her PhD at the FU Berlin, investigating the connection of civil society and passion for discussion in everyday life from a West German-American perspective ("summa cum laude", published with Vandenhoeck & Ruprecht 2010).
Nina Verheyen worked for shorter time spans at the University of Vienna and the Max Planck Institute for Human Development; at the latter at the Research Center "History of Emotions". From 2011 on, she was Research Assistant as well as Assistant Professor at the University of Cologne, including one year as a fellow at the Wissenschaftskolleg zu Berlin – Institute for Advanced Study. During her time in Cologne and funded by an additional research grant by the DFG, she finished her second book on social constructions of "persönliche Leistung" (personal achievement), published by Hanser Berlin in 2018 and with additionally licensed issues published by the Bundeszentrale für politische Bildung – German Federal Agency for Civic Education in 2019. Being a Mercator Research Fellow at the KWI Institute for Advanced Study, she revised and expanded that book and submitted the manuscript as a habilitation thesis at the University of Cologne. As of October 2021, she is interim representing the Chair of Transnational History of the 19th century at the Ruhr-University Bochum.
Nina Verheyen's research deals with German and European History in transatlantic and global perspectives during the long 19th and 20th century, focusing on the history of everyday life, face-to-face communication, masculinities, as well as emotions. Further interests include different forms of historical writing, the connection between historical theories and questions of public history as well as science communication. She is part of the editorial team of the Journal "Zeithistorische Forschungen / Studies in Contemporary History", member of the "Arbeitskreis Geschichte und Theorie", the "Arbeitskreis Historische Frauen- und Geschlechterforschung" and of the German Historical Association (VHD). In October 2021, she was elected into the committee of the latter.
Nina Verheyen was born in Hamburg and grew up in Bremen. After being based for many years in Berlin, she now lives with her husband and daughter in Cologne.
For a publication list, please consult the german version of this page.


Contact
Ruhr-Universität Bochum
Fakultät für Geschichtswissenschaften
Transnationale Geschichte des 19. Jahrhunderts
GA 6/51
Universitätsstr. 150
44801 Bochum
Email: transhistory@rub.de


Office hours during the summer semester 2022
On thursdays, 10 - 11 a.m.

Please make an appointment in Doodle first: Doodle