Closing symposium of the research unit 618, May 29 - 31, 2012
Aggregation of small molecules - from dimers to crystals
The symposium will discuss recent work of internationally leading scientists in the field of non-covalent interactions, and present the scientific achievements of the Research Unit 618 over the past six years.
The Symposium will take place at the Ruhr-University of Bochum from May 29th to 31st 2012.

Guests are highly welcome! There are no conference fees, but please register at www.rub.de/for618/ before April 15th 2012.
Start: 29.05.2012, 6 p.m.

End: 31.05.2012, 12 a.m.

Location: RUB Conference Center, floor 04, room 1
Invited speakers:
Prof. G. Desiraju, Indian Institute of Science, Bangalore

Prof. G.E. Douberly, University of Georgia

Prof. S. Grimme, University of Bonn

Prof. P. Hobza, Academy of Science of the Czech Republic

Prof. C. Hunter, University of Sheffield

Prof. M. Johnson, Yale University, USA

Prof. M. Kappes, Karlsruhe Institute of Technology (KIT)

Prof. F. Temps, University of Kiel

Prof. K. Morgenstern, Ruhr University Bochum
Deadline for Registration:
15.04.2012
More Information: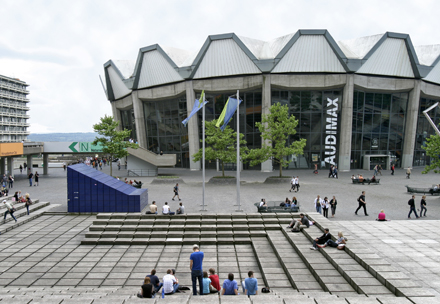 Information about the Research Unit 618