The Miletus Archive at the Ruhr-Universität Bochum
Since 1989 the Ruhr-Universität Bochum has been closely connected with the excavations of the ancient city of Miletus. Since then, the institute has maintained a Miletus archive. The Archive consists of all the available texts and graphic documentation from more than a century long excavation history at Miletus.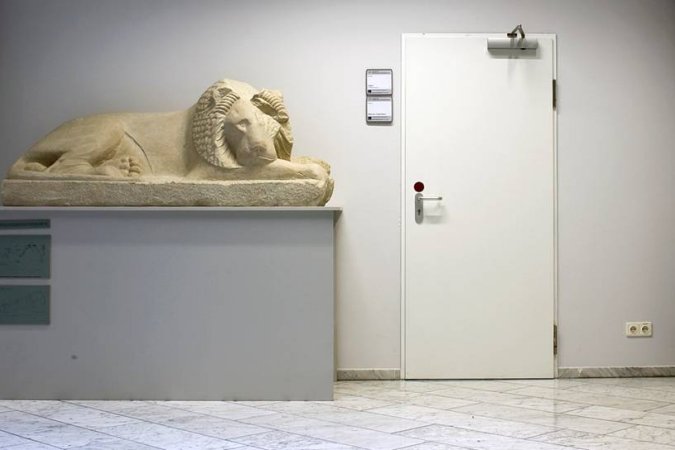 The Inventory
The materials from the first excavations, conducted by Theodor Wiegand (1899-1933) and Carl Weickert (1938-1959), are kept in the Pergamon Museum and German Archaeological Institute in Berlin, but the Miletus Archive has copies available. That includes, among others, the first topographical surveys of the urban area by C. Humann before the beginning of the excavations and the complete series of site notebooks. It was possible to transfer the documentations from 1960-1988 to Frankfurt on the Main, respectively Instanbul to Bochum. Since then, the records were added to the Miletus Archive under the supervision of Volkmar von Graeve from the Institute of Archaeological Studies of the RUB. In the summer of 2014 there will be a new research project directed by Christof Berns with a focus on Romano-Hellenistic housing development on the Humeitepe, whereby the collections of the Miletus Archive will increase. Among the photographic collections are photo prints, negatives, photo cardboards, diapositives as well as glass plates from older excavations. Furthermore, the archive stores research plans and drawings from Miletus.
The Role of the Archive
The Miletus Archive has two main roles: firstly, it is an important repository for the documentations of ongoing researches. Secondly, with regard to the long tradition of excavations and its relevance, the materials from past excavations should be accessible for external researchers. Continuous maintenance is necessary for the preservation of this kind of archive, which encompasses the ongoing digitalisation of the archival materials.
Current projects of the RUB in Miletus
Der Humeitepe in Milet (Ch. Berns, S. Huy)
Das Survey auf der Halbinsel von Milet (H. Lohmann)
Forschendes Lernen in Milet
Bibliography
In order to provide an extensive overview of many years of research carried out on Miletus, we have made a bibliography available for download, which is sorted according to three criteria. It is updated on a regular basis.
Tools
Map with points of reference in Miletus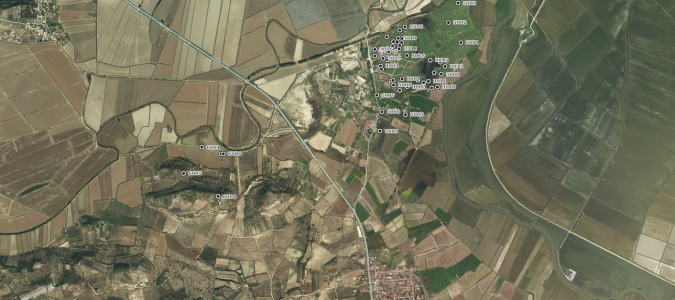 Interactive Map with points of reference in the excavation of Miletus (Dipl. Ing. Jens Rothe and Students of the Beuth Hochschule für Technik, Berlin)



For further information please contact:
Dr. Sabine Huy
office hours:
on appointment